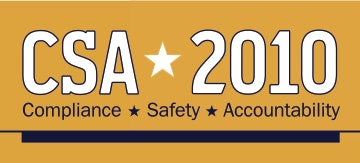 GE Capital Fleet Services will host a free webinar on Tuesday, Sept. 28, from 1 to 2 p.m. CT that will examine how the Federal Motor Carrier Safety Administration's Comprehensive Safety Analysis 2010 program will impact both truck carriers and drivers. CSA 2010 aims to reduce the number of deaths and injuries as a result of crashes involving large trucks.
The online webinar will feature Mark Catlin, national account executive for J.J. Keller & Associates, who will address the recent changes to the CSA 2010 program that will take effect in November. Topics that will be discussed during the webinar include changes drivers and fleet operators can expect to see as a result of the new safety program, and how they can prepare their operations in advance.
Participants will be able to interact directly with speakers by submitting questions during the webinar. To register, click here. For more information, e-mail fleetwebinar@ge.com.