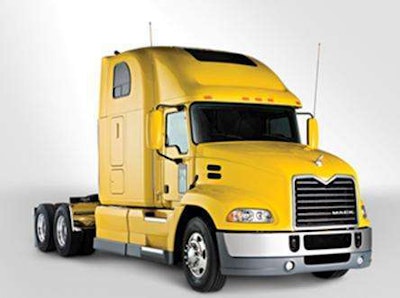 Mack Trucks Inc. says it will continue to support the Share The Road highway safety education program in 2011. Michael McNally, Mack vice president of sales, made the announcement Monday, Oct. 18, at the American Trucking Associations' Management Conference & Exhibition.
"Through Share the Road, millions of people are introduced to lifesaving information about how to safely drive around large trucks – information that is surprisingly unfamiliar to many," McNally says. "We are excited to once again step up as the founding sponsor of the program."
Designed to enhance the safety of America's roadways by teaching car drivers how to drive safely around large trucks, Share the Road uses professional truck drivers with exemplary safety records to deliver lifesaving messages about potential blind spots, safe following distances, truck stopping distances and other important topics. Traditionally, the drivers have spread this information through demonstrations to local media, students, community leaders and highway users around the United States using a U.S. Environmental Protection Agency SmartWay-certified Mack Pinnacle model tractor donated by the truckmaker as part of its support of Share the Road.
For 2011, Mack will be providing a new truck to the program. The Share the Road drivers soon will be behind the wheel of a brand-new Mack Pinnacle Axle Back model, with an EPA 2010 engine and the latest safety features. This is the third truck that Mack has provided to Share the Road since it became a founding sponsor in 2001.
"At Mack, we know the professional drivers are the heart and soul of Share the Road, and they will make excellent use of the new truck," McNally says. "Through the efforts of these drivers, the industry is getting the word out about safe driving practices to everyone from senior citizens to teen drivers. We are honored to remain involved in this important work."