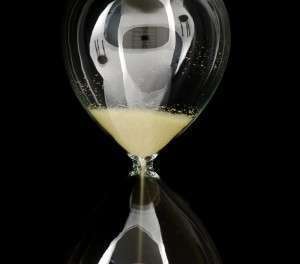 In a letter to Cass Sunstein, administrator of the Office of Information and Regulatory Affairs at the Office of Management and Budget, the American Trucking Associations last week urged the Obama administration to live up to its promise to relieve the burden of unnecessary regulations as it considers changes to the hours-of-service rules.
"Late last year, DOT's Federal Motor Carrier Safety Administration proposed costly changes to truck drivers' hours-of-service rules which, if finalized, would result in reduced wages for hundreds of thousands of drivers, significant administrative and efficiency costs for trucking companies, and most importantly, billions of dollars in lost productivity," wrote Dave Osiecki, ATA senior vice president of policy and regulatory affairs. "These inefficiencies and costs would deal a serious and sustained blow to the huge 'tangible goods' economy that trucking supports, affecting not only shippers of freight, but ultimately consumers."
The current hours-of-service rules, which have been in effect since January 2004, made four primary changes to the regulations then in place: increasing the daily driving limit from 10 hours to 11 hours; increasing the required minimum daily rest from 8 hours to 10 hours; decreasing the number of hours on duty after which a driver may not operate a commercial motor vehicle from 15 hours to 14 hours; and allowing a driver to "reset" the weekly 60 or 70-hour on duty limits with 34 consecutive hours off duty.
Under the current proposal, FMCSA is, among other changes, considering whether to reduce the daily driving limit from 11 hours to 10 hours and has proposed to limit the 34-hour restart provision by requiring that it include two periods from midnight to 6 a.m. and limiting its use to once per week.
ATA says FMCSA's proposed rule came as a result of a lawsuit and political pressure from union and safety advocacy groups and would enact drastic changes to driver's lifestyles and carrier operations without providing any safety benefit. "DOT described its proposal as a means to further improve trucking's highway safety record," Osiecki wrote. "Yet, FMCSA's own regulatory impact analysis showed that the proposal's costs outweigh any potential crash reduction benefits."
The current hours-of-service rules, in place since 2004, he said, have allowed trucking companies to achieve record low levels of crashes and fatalities, Osiecki wrote. "Just two days ago, on August 31, 2011, FMCSA released even more evidence demonstrating that compliance with the current HOS rules is 'strongly correlated with crash rates.' In other words, carrier compliance with the current rules is directly linked to safer trucking operations."