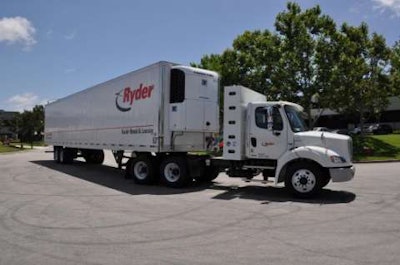 Ryder System announced the launch of its new "Flex-to-Green" lease offering, making it easier for private fleet operators to jump-start their sustainability programs by providing the option of incorporating alternative fuel vehicles into their fleets in support of their business objectives.
Ryder's alternative fuel fleet includes compressed and liquid natural gas vehicles, which are offered in select markets, as well as hybrid vehicles, which are available in most U.S. markets. Ryder currently supports natural gas vehicles in southern California and Arizona.
As Ryder's capabilities and infrastructure to support natural gas vehicles are expanded, the Flex-to-Green lease option will be offered to customers in those new markets.