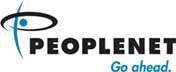 PeopleNet, a provider integrated onboard computing and mobile communications systems, announced two keynote speakers for its 10th annual user conference set for Aug. 6-8 in Boca Raton, Fla.: Joe Theismann, analyst for the NFL Network and former Washington Redskins star quarterback; and Anne Ferro, administrator of the Federal Motor Carrier Safety Administration.
"We're earmarking our 10th user conference with two keynote presentations designed to help our customers respond to huge challenges they're experiencing on two fronts," says Brian McLaughlin, PeopleNet president. "The speaker combination will provide valuable guidance about the regulatory landscape and strategies for handling trying circumstances and dealing with unforeseen change."
More information about the PeopleNet user conference is available at www.peoplenetonline.com/userconference.