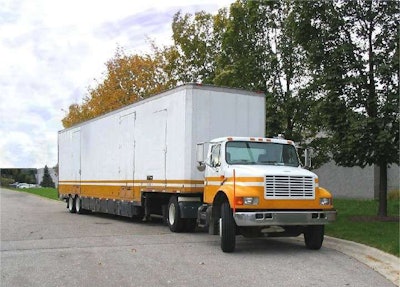 The Federal Motor Carrier Safety Administration has issued a direct final rule amending the regulations governing the period during which household goods motor carriers must retain documentation of an individual shipper's waiver of receipt of printed copies of consumer protection materials. This change harmonizes the retention period with other document retention requirements applicable to HHG motor carriers.
FMCSA also is amending the regulations to clarify that a HHG motor carrier is not required to retain waiver documentation from any individual shippers for whom the carrier does not actually provide services. FMCSA said it published the direct final rule because it determined that the amendments are routine and noncontroversial.
The final rule responds to a petition filed by the American Moving and Storage Association, which requested that FMCSA reduce the retention period for the waiver documentation from three years to one year to harmonize the requirement with other one-year document retention requirements. AMSA also requested that FMCSA amend the regulations to clarify that HHG motor carriers are required to retain receipts only from those shippers for whom they actually provide moving services.
For more information, go to www.regulations.gov; the docket number is FMCSA-2011-0313.