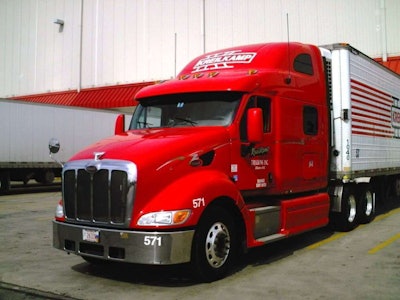 Kreilkamp Trucking, a family-owned trucking company based in Allenton, Wis., recently announced its plans to increase driver pay and reinstitute a weekly 401(k) company match program.
"We feel that the economic uncertainty for this country is behind us and the demand for trucking services is steadily increasing monthly," says Tim Kreilkamp, president of Kreilkamp Trucking. "These changes to pay and benefits are just some of the ways we are able to thank our drivers for what they do."
Effective July 1, pay for Kreilkamp OTR and regional drivers increased 1 cent per mile. Nondedicated local drivers can expect a pay increase of 50 cents per hour. Kreilkamp's changes to its 401(k) company match program include making contributions on a weekly basis instead of annually; now, the company will match 401(k) contributions on a weekly basis at 50 cents to every dollar contributed up to 6 percent of each employee's 2012 wage.
This allows employees to receive the match earlier and gives them the ability to invest using "dollar cost averaging." Additionally, the company will be applying this same company match retroactively to all employees' 401(k) contributions made from Jan. 1 to June 30 of this year.