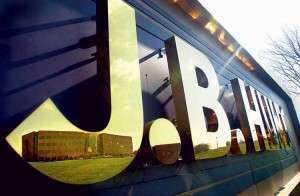 J.B. Hunt Transport Services Inc. on Monday, July 16, announced second-quarter 2012 net earnings of $80.5 million compared to second-quarter 2011 net earnings of $65.7 million.
Total operating revenue was $1.26 billion compared with $1.15 billion. The Lowell, Ark.-based company said load growth of 13 percent in Intermodal and 16 percent in Integrated Capacity Solutions helped drive a 13 percent and 23 percent increase in segment revenue, respectively.
Dedicated Contract Services segment revenue increased by 1 percent, while Truck segment revenue decreased by 3 percent. Total operating revenue, excluding fuel surcharges, also increased 9 percent.
Operating income totaled $137 million compared to $113 million. Operating income increases from steady demand and higher volumes in JBI and ICS and lower fuel costs in DCS and JBT were offset partially by increases in rail and truck purchase transportation costs, driver wages, toll road charges, maintenance costs and safety costs.