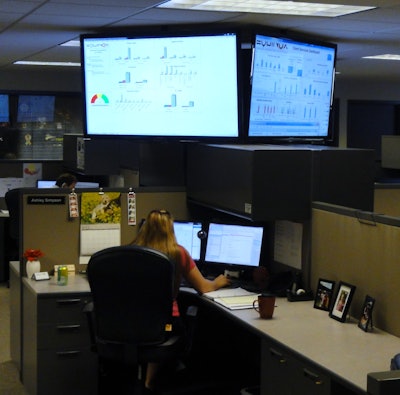 Fleets with independent contractors (ICs) depend on their drivers to run successful businesses, but many drivers lack the skills and training necessary. This is where companies must tread carefully. A fine line exists between the benefits and services they can offer to employees versus contractors.
In the past few years, a number of carriers have been in class-action lawsuits with state and federal tax agencies for employee misclassification. The agencies are looking to reel in more payroll taxes by reclassifying contractors as employees.
A number of service providers can give drivers the training, mentoring and even equipment they need to succeed and protect fleets from the litigation risks of an IC business model.
Equinox Owner-Operator Solutions was started about two years ago in Salt Lake City. The company has grown rapidly to 12,000 active IC customers that use its mobile and web technologies to operate their businesses.
Equinox is owned by OnRamp Transportation Services, which specializes in providing low-mileage tractor and trailer leases to independent contractors. Together these companies have built a one-stop shop for ICs, including those looking to grow from a one-truck business into a small fleet.
One of Equinox's calling cards is real-time business consulting. Through agreements it has with fleets, Equinox can use its cloud-based software to extract driver payroll, settlement, fuel mileage, and other performance data from back-office information systems. Drivers can access this information instantly in a readable and intuitive format through Equinox's Android mobile app and website.
Equinox can monitor up to 200 data points on drivers. When exceptions occur, such as low mileage or pay, drivers receive automated alerts and, depending on the circumstance, may also get a phone call from a personal business advisor, who is an Equinox employee trained to help drivers operate more profitably.
In the next 30 days, Equinox plans to open a new virtual mailbox service for drivers. Drivers can elect to have their mail sent to Equinox's office in Salt Lake to be opened, scanned, and presented online. The company plans to add the capability for drivers to authorize and pay bills electronically. Drivers will also be able to use Equinox as a virtual office to receive their phone calls and faxes.
Equinox has about 100 online training programs that drivers can access through Equinox University. Courses include how to use a profit and loss statement and to increase fuel efficiency. The company also offers low-cost income tax preparation and incorporation services.
Spencer Angerbauer, president of OnRamp, says the company's clients run 60 percent more profitably, on average, than other ICs that work for the same fleets.