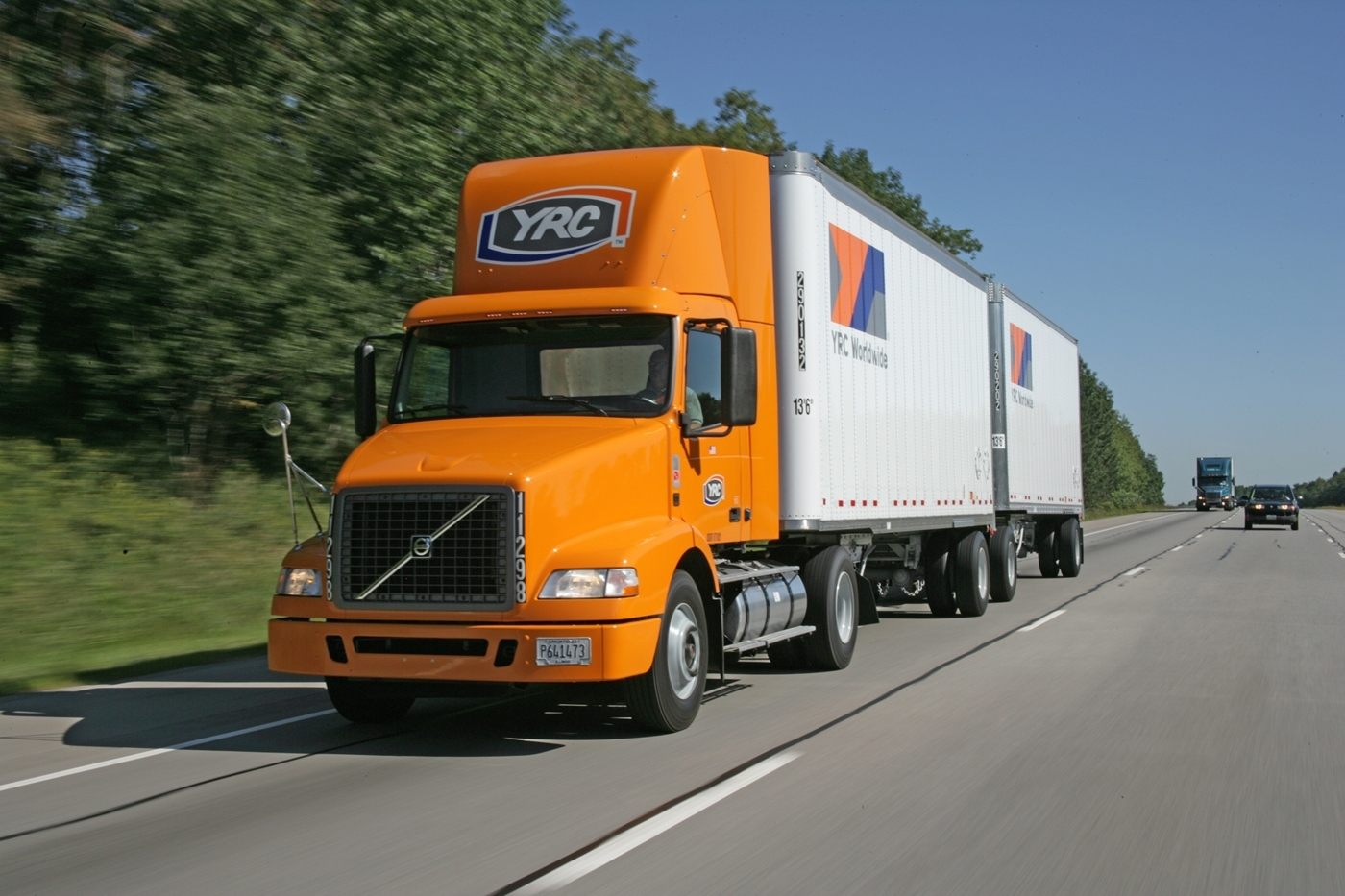 A U.S. district court judge on Wednesday, Aug. 1, again dismissed a lawsuit brought by ABF Freight System Inc. against three YRC Worldwide subsidiaries and the International Brotherhood of Teamsters, claiming that certain amendments to the YRCW companies' collective bargaining agreement should be nullified. ABF said it would appeal.
The lawsuit originally was filed in November 2010 and was dismissed by Judge Susan Webber Wright of the U.S. District Court for the Western District of Arkansas in December 2010. On appeal, the case was remanded in July 2011 to the district court for further consideration, resulting in Wednesday's dismissal by Wright.
Wright originally had ruled that ABF Freight did not have standing to challenge a series of wage and benefit concessions reached between the three YRC Worldwide entities and the Teamsters. ABF had argued that the concession agreements violated the National Master Freight Agreement. YRC Inc., New Penn Motor Express and USF Holland asked the lower court to dismiss ABF's complaint because ABF was not a party to the NMFA and had no standing to challenge its amendments.
ABF argued that the Teamsters violated the NMFA in 2009 and 2010 by entering into concessionary side agreements with the YRC Worldwide companies to the exclusion of ABF and other companies signatory to the NMFA; these agreements led to ongoing significant wage and benefit reductions and other economic concessions that were applied only to the YRC Worldwide companies.
ABF, with more than 8,000 union employees, argued the third and latest amendment to the NMFA – negotiated between the YRC Worldwide entities and the Teamsters in September 2010 and ratified by union members as part of a restructuring plan aimed at saving both YRC Worldwide and more than 25,000 union jobs – would provide further wage, benefit and work rule changes that would generate an average of $350 million in annual savings through the end of the extended agreement.
ABF also sought financial damages in an amount estimated to be about $750 million by the time the NMFA is set to expire on March 31, 2013. YRC Worldwide said it was satisfied with Wednesday's decision and believes the court ruled correctly and in accordance with the language of the collective bargaining agreement.
The Overland Park, Kan.-based company said the lawsuit's resolution was in keeping with its "committed effort to vigorously defend itself against these alleged claims by the plaintiff. YRC Worldwide has and will continue to protect and defend its reputation, as well as its services and brands."