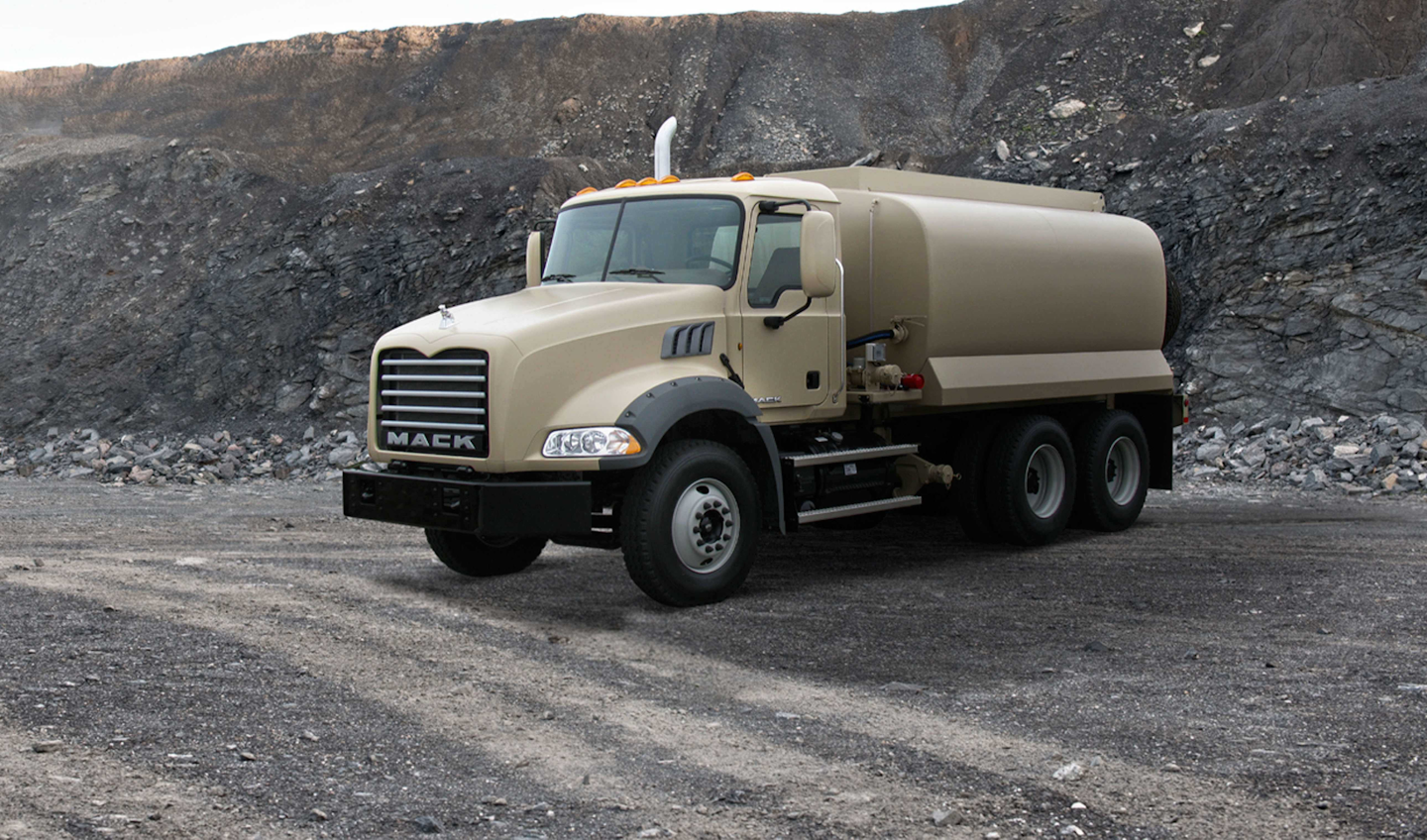 Mack Trucks announced that Mack Defense will supply West-Mark, a manufacturer of liquid transportation equipment, with 100 Mack Granite models to fulfill a delivery order under a contract with the U.S. Army Contracting Command in Warren, Mich.
West-Mark is producing water and fuel tanker trucks that the Army will use to support Iraq, Afghanistan and other countries' security forces during their rebuilding efforts. The Mack Granite trucks built for this order will support the Iraqi Ministry of Defense.
The order will be fulfilled by January 2013 and is worth about $14.5 million, including spare parts. Deliveries will continue through the contract period of three years, with a two-year option.
"The Mack Granite is an ideal truck for this type of application because of its unmatched durability and reliability," said Tom Kelly, president of Mack Defense. "We look forward to continuing to work with West-Mark to fulfill the contract for the U.S. Army."