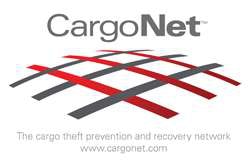 CargoNet, a source of information about supply chain risk, announced a strategic alliance with the Georgia Motor Trucking Association to assist GMTA members in mitigating cargo theft risk in Georgia.
Through the agreement, all cargo theft-related incidents reported to GMTA will be transmitted directly to CargoNet's 24-hour operations center, which will assist in recovery efforts by working in tandem with law enforcement agencies on a local, regional and national level.
"Our association has been a national leader in raising awareness and helping build public/private partnerships to combat organized cargo theft," said Ed Crowell, GMTA president. "Our joint endeavor with CargoNet adds unsurpassed analysis and reporting capabilities to our tool chest."
In addition to assisting GMTA in the recovery of stolen cargo, CargoNet will provide special member pricing to GMTA members.
"This strategic alliance is a perfect example of how security councils and the private sector can work together to try to put a stop to this multibillion-dollar-a-year crime," said Keith Lewis, vice president of operations at CargoNet. "We applaud the GMTA for its leadership and proactive approach in the fight against cargo theft."