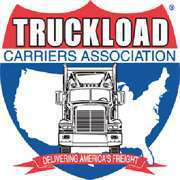 As the annual meetings of the Truckload Carriers Association's Open Deck and Independent Contractor divisions approach, registrations already have exceeded last year's numbers, TCA announced. The joint events will take place Sept. 6-7 at the Renaissance O'Hare Suites Hotel in Chicago.
"We've already exceeded 2011's registration totals by 34 percent for the Open Deck Division Annual Meeting and 23 percent for the Independent Contractor Division Annual Meeting, and they are still coming in," said Chris Burruss, TCA president. "A few years ago, we realized that combining these two events would reduce members' travel and lodging expenses as well as time spent away from their businesses. This is just one way that TCA can make things more cost-effective for our members."
The 17th annual Independent Contractor Division Annual Meeting will pack several activities and events into one day (Thursday, Sept. 6). Braden Core – an attorney for Scopelitis, Garvin, Light, Hanson & Feary, P.C. – will outline the "Independent Contractor Model Under Fire: The Latest Developments on the Federal and State Levels." Another general session led by Todd Amen, president and chief executive officer of ATBS Inc., will focus on "The Successful Independent Contractor – Who Is S/he?" Finally, participants in the Trucking in the Round sessions will discuss recruiting and retaining independent contractors.
The third annual Open Deck Division Annual Meeting will begin with a reception on Thursday night and continue with its business on Friday, Sept. 7. The agenda includes "Securement Enforcement – CSA and You," provided by Demetrio Torres, an Illinois state police officer. Michael Gray, senior principal of Manhattan Associates Inc., will discuss "Improving Yield Management." Jeffrey Davis, vice president of safety for Motor Transport Underwriters Inc., will outline "Workers' Comp Strategies for Reducing Costs and Frequency."
The Open Deck meeting will end with an open forum called "Open Deck Strategies from the Corner Office," led by Donald Cochran, president and CEO of Universal Truckload Services Inc.; Gary Salisbury, president and CEO of Fikes Truck Line; and Richard Bailey, president of Boyd Bros. Transportation.
Interested participants can register for the combined events in advance through Friday, Aug. 31, or onsite at no additional cost. For more information, go to www.truckload.org/events.