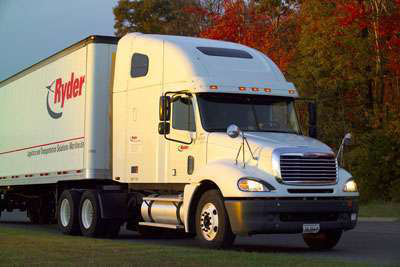 The California Air Resources Board has fined Ryder Systems more than $1 million because the transportation and supply chain management company did not conduct annual opacity tests and maintain proper records of testing on heavy-duty vehicles during 2008 and 2009.
California requires annual opacity tests, which determines if trucks produces visible smoke exhaust, and that companies keep records. CARB reported Ryder had not performed the tests or kept the relevant records on vehicles that had been in service for more than four years.
Of Ryder's $1,031,000 fine, the California Air Pollution Control Fund – established to mitigate sources of pollution through education and advancement and use of cleaner technology – will receive $773,000. Ryder will provide the remaining $258,000 to upgrade a Sacramento maintenance facility for natural gas trucks.
Ryder said that although it disputed the penalty's calculation, it worked with the board to settle the issue and move forward. "The lack of documentation did not result in a negative impact to air quality," the company said. "We have made substantial new investments to ensure that this administrative issue does not recur."