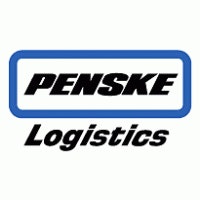 A survey underwritten by Penske Logistics reveals that in spite of a slow economic climate, 74 percent of the North American logistics companies surveyed achieved or exceeded revenue projections in 2011. However, companies that failed to meet their financial projections were up sharply from 14 percent in 2010 to 26 percent in 2011.
The 19th Annual Survey of Third-Party Logistics Providers was being presented Tuesday, Oct. 2, at the Council of Supply Chain Management Professionals Annual Global Conference by survey author Dr. Robert Lieb, professor of supply chain management at Northeastern University, and Joe Gallick, senior vice president of sales for Penske Logistics. The findings analyze responses from 31 chief executive officers of large 3PLs across North America, Europe and Asia-Pacific whose companies were responsible for generating about $45 billion in revenue in 2011.
While some North American companies may have fallen short of revenue projections, none of the companies were unprofitable, and none of the CEOs surveyed believed the regional 3PL industry operated at a loss for the year. Globally, 63 percent of companies either met or exceeded their revenue projections, and 71 percent of these logistics companies experienced moderate profitability during 2011. However, Europe continues to struggle, with 25 percent of companies surveyed experiencing unprofitability.
"The difficulties facing the European market today mirror the economic instability North American logistics companies faced a few years ago," Lieb said. "Globally, industry growth and company profitability continue to increase, but at a much slower rate. As we move forward, CEOs are being cautious, forecasting lower revenue growth projections over the next three years."
Looking toward growth, many CEOs have identified the health care industry as a strategic target, with 71 percent of the companies surveyed already having clients in the industry. Across all regions, companies are forecasting substantial growth in health care business during the next three years.
Within North America, health care clients generated 6 percent of regional revenues in 2011, with predictions showing an 11 percent share of revenue three years from now. Within health care, more than half of the CEOs predicted the medical devices segment of the industry will grow fastest during the next three years.
"Our aging population and ongoing technological innovations have led to a proliferation of medical devices and equipment for large and mid-sized distributors," said Gallick. "As these companies grow, the increasing complexity and higher costs of managing logistics internally make a compelling case for collaborating with a third-party logistics provider, who can help them design and implement more efficient transportation and distribution solutions."
Thirty-one CEOs completed surveys via an Internet-based questionnaire during the Summer of 2012. Companies participating in the annual survey included Agility Logistics, Cardinal Logistics, Caterpillar Logistics, DHL Exel Supply Chain, DSC Logistics, Genco Supply Chain Solutions, Kuehne + Nagel Logistics, Menlo Logistics, MIQ Logistics, Penske Logistics, DB Schenker, Transplace, UPS Supply Chain Solutions, UTi Integrated Logistics, Werner Logistics, CEVA Logistics and Rhenus Contract Logistics.