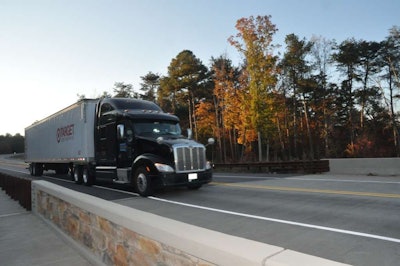 After falling 0.9 percent in August, the American Trucking Associations' seasonally adjusted For-Hire Truck Tonnage Index rose 0.4 percent in September, bringing the index to 118.7. The index is 2.4 percent higher than the same month last year — the smallest year-over-year increase since 2009. ATA asks members each month to report the amount of tonnage hauled, and the index is calculated based on these numbers.
To September, the index has been relatively flat during 2012. In fact, September's number matched January's. The non-seasonally adjusted index for September — the amount of freight actually hauled by carriers — was 9 percent lower than August, reading 115.3.
In the third quarter, seasonally adjusted tonnage rose 0.4 percent from the second quarter and 3.4 percent year-over-year.
For more information, visit ATA's website.