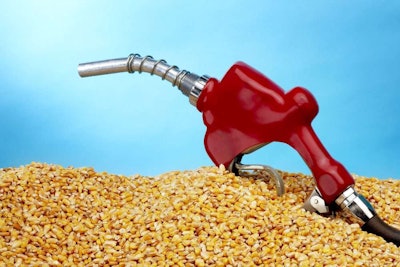 The U.S. Environmental Protection Agency announced its proposed plan for its Renewable Fuel Standar program for 2013 and is accepting public comment for 45 days.
The EPA's proposed standards for the year are:
Biomass-based diesel: 1.28 billion gallons
Advanced biofuels: 2.75 billion gallons
Cellulosic biofuels: 14 million gallons
Total renewable fuels: 16.55 billion gallons
The EPA says it will consider feedback from "a range of stakeholders" before a final rule is made. The program is designed to encourage innovation, strengthen the energy security of the United States and decrease greenhouse gas emissions, the EPA says. The program was first established in 2007 by the Energy Independence and Security, and the program annually sets targets for renewable fuel volume, which will increase marginally each year until 2022, when the level will be at 36 billion gallons.
To reach that point, the EPA sets a percentage-based standard for each year, and, according to that standard, refiners and importers must use a certain amount of renewable fuel as a transportation fuel.
Click here to see more about the rule or offer commentary.