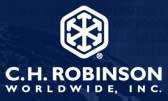 Third-party logistics company C.H. Robinson Worldwide provided a $20,000 donation to Cascade Sierra Solutions, a Eugene, Ore.-based nonprofit dedicated to helping small trucking businesses to afford fuel- and emissions-reducing technologies. The donation came in the form of a funding match for other donors in 2012 to maximize the impact of their donations. C.H. Robinson has supported CSS since 2008.
The list of 2012 donors to Cascade Sierra Solutions includes Michelin Truck Tires, Carrier Corporation, Hodyon, Midlands Carrier Transicold, Transport Refrigeration, Witte Bros. Exchange, Decker Truck Line, Industrial Power, Veritable Vegetable, individual donor Clay Coleman, and many others.
"Cascade Sierra Solutions' work around the use of clean technology to increase fuel efficiency and reducing carbon impact benefits us all," said Mark Walker, senior vice president at C.H. Robinson. "Helping extend the range of donations made to CSS will make a measurable difference towards improving the environmental impact of our industry."
 Since its inception in 2006, Cascade Sierra Solutions has provided financing and grant assistance to upgrade or replace more than 11,000 older, less-efficient vehicles.
"C.H. Robinson remains an innovator in the green transportation movement," says Sharon Banks, CEO and founder of Cascade Sierra Solutions. "Their support of CSS ensures that we can provide needed financing and education to smaller trucking businesses so they can also run more efficiently and reduce our nation's reliance on imported fuels.