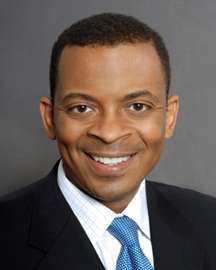 Charlotte Mayor Anthony Foxx has been nominated to be the next Secretary of Transportation, replacing outgoing Secretary Ray LaHood.
LaHood announced he would not be staying on in President Barack Obama's Cabinet in January. LaHood was the only Republican in the president's Cabinet in Obama's first term.
To officially replace LaHood, Foxx would need to be confirmed by the Senate.
According to a report from Politico, Foxx is the first Democrat to be elected Charlotte's mayor in 22 years. He also spoke at the Democratic National Convention in September.
He was elected Mayor in 2009 and, according to a report from USA Today, has spearheaded several large transportation-based projects in Charlotte.
Yahoo! News has posted a piece with some quick facts on Foxx, including work he's done in urban planning. Click here to see it.