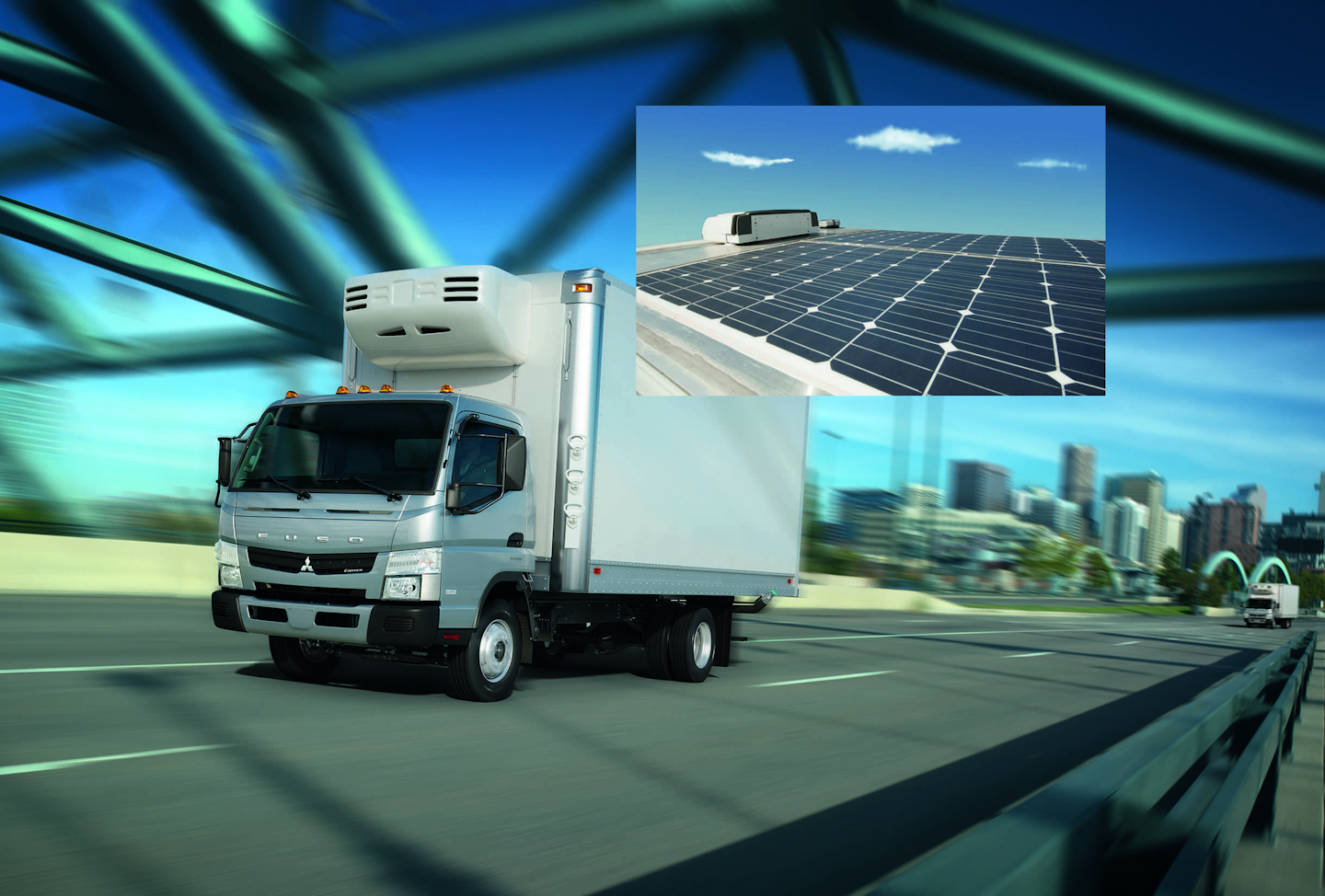 Mitsubishi Fuso Truck of America, Inc. (MFTA) has announced it has entered into a strategic partnership with eNow to offer a range of solar-based auxiliary power system options for its Canter FE/FG Series medium-duty commercial trucks.
Applications range from 30-watt systems to help keep batteries charged, to 6,400-watt systems capable of powering liftgates and refrigeration systems. The eNow solar-power options are designed specifically for the truck transport industry, and can help owners comply with idling and emissions regulations.
According to Todd Bloom, MFTA's President & CEO, "Mitsubishi Fuso Truck has a long history of making environmentally sound vehicles. Our new partnership with eNow is another step in assuring our customers have access to vehicles that consistently offer lower cost-of-ownership, while maintaining as small an environmental footprint as is practical. And in this case, environmentally sound technology also solves specific operating issues for some of the auxiliary equipment our customers install on their trucks."
Jeff Flath, CEO of eNow, explains, "This new partnership further expands the availability of our sun-powered technology to the commercial transportation industry. It's a move that makes great economic sense and helps efforts to reduce targeted emissions. We look forward to working with Mitsubishi Fuso in this exciting venture."
The eNow systems will be available through more than 200 Mitsubishi Fuso dealers in the U.S., Canada and Puerto Rico.