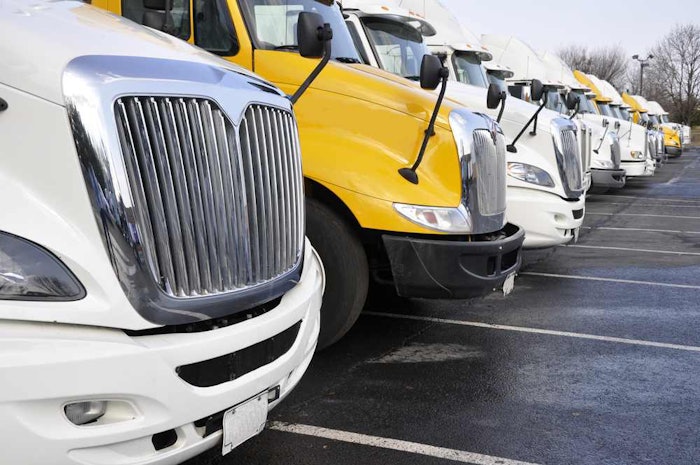 Class 8 retail sales in June totaled 22,000 units, according to data released last week by ACT Research, offering positivity to a report that was somewhat negative just two weeks ago, when ACT reported Class 8 orders for the month of June fell to below 20,000 units for the first time since September of last year.
Class 8 net orders totaled 18,830 in June.
The 22,000 retail sales in June, however, were the highest in nine months, ACT says.
"Through year-to-date June, sales have occurred at a seasonally adjusted annual rate of 249,000 units," said Kenny Vieth, ACT's president and senior analyst. "Inventories were down 12,000 units from last June, and the inventory-retail sales ratio dropped to its lowest level, excluding the last two Decembers, since November 2011 at 47 days of supply at June's sales pace."