Editors note: This is part two of a series on advancements in driver training technologies. Part one (last week) discussed video-based risk management systems. Part three (next week) will evaluate mobile technology and 'gamification' strategies.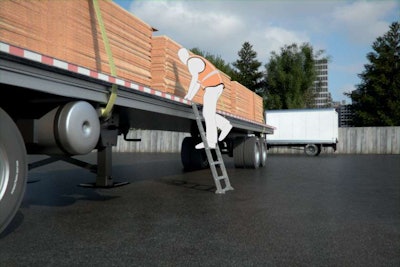 On Sunday, Nov. 3, a group of 26 drivers started a training program at Maverick Transportation. All were hired with less than six months of driving experience.
Similar groups have been coming to Little Rock, Ark., since August, 2005, when Maverick began taking drivers straight from CDL schools. Most say the success rate of the training program is their top reason for choosing to launch a trucking career with Maverick.
Drivers must score at least 90 percent in the classroom and hands-on assessment tests to advance in the program, week to week. The curriculum is not easy, but only four percent will drop out because of academics.
The success rate is high because instructors know immediately which drivers need extra attention and resources, says Curt Valkovic, director of training for the 1,200-truck fleet (CCJ Top 250, no. 84).
Maverick uses a learning management system from EBE Technologies — a system Maverick calls Computer Driver Training (CDT) — to streamline its training process from start to finish. Before drivers arrive, Valkovic builds classes from the queue of drivers in CDT. Information feeds into CDT directly from Maverick's paperless driver recruiting and hiring system, also from EBE.
Drivers will go through an array of computerized training modules for safety, compliance and other topics tailored to the company's diverse operations that include flatbed, temperature control, glass hauling, pneumatic tanker and dry van truckload.
The computerized training has not replaced human instructors; it has made them more effective. The technology has also helped to expand the company's recruiting pool and reduce the risks and costs of hiring inexperienced drivers. For a must-read on other ways carriers are dealing with the driver shortage, see CCJ Senior Editor's Kevin Jones' timely 3-part series here.
In general, carriers are adopting the following four strategies for computer-based training. Chances are, it will require a combination to achieve optimal results.