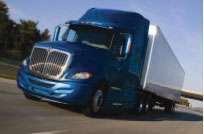 Top 10 stories of 2013: CCJ is counting down the top stories of the year based on popularity. Check back each weekday as we announce the next story in the countdown.
8. U.S. engine makers ask court to revoke Navistar's EPA certificates
In September, Volvo, Mack and Daimler argued to the U.S. Court of Appeals that the embattled engine maker benefitted from "certificates of conformity" while being allowed to sell non-compliant engines at a penalty of $1,919 per unit. Navistar went on to win that court battle, but its rivals went back to court claiming the EPA violated its own regulations in issuing the certificates in the first place.
In December 2013, federal appellate judges tossed out the Environmental Protection Agency rule. The EPA said it issued the certificates based on the "substantial work" Navistar would have to put forth in its efforts to develop a compliant engine while paying the fine. Among the items at issue was the EPA's definition of "substantial work". Navistar abandoned its exhaust gas recirculation technology strategy and now offers engines with compliant selective catalytic reduction technology.
Click here to read the original article.