A number of companies now provide mobile fleet management systems that are hardware agnostic, meaning their software is cloud-based and compatible with devices that fleets and drivers purchase from a variety of suppliers.
Consumer devices that use the Android or Apple operating systems cost less than industrial-strength devices and are easier to replace to stay current with technology trends and user preferences. They are also fully capable of running electronic logging, proof of delivery, integrated driver messaging, and many other fleet management applications.
Some fleets are using technology that allows them to deploy their mission-critical applications, such as electronic logging, on devices that drivers already own.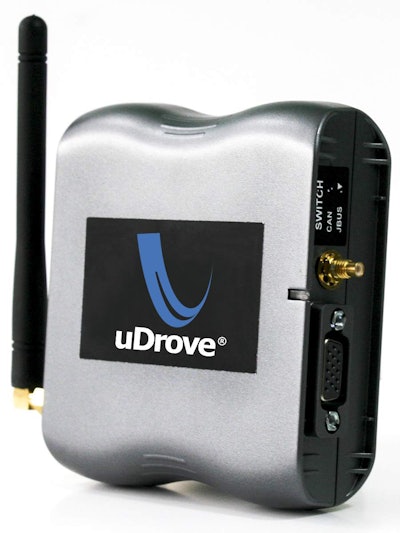 uDrove offers an electronic logging application that works on iOS and Android platforms. One advantage of this approach, the company has discovered, is that the improved user experience of consumer platforms can help to overcome resistance that drivers may have with using electronic logs.
Some fleets are giving drivers a tablet that includes FaceTime or Skype and a subscription to Netflix for staying connected to families and for entertainment, says Nick Reed, general manager. To eliminate distractions, companies can use any number of mobile device management (MDM) applications that restrict the apps that can be loaded to the devices and lock the display while in motion.
With Rand McNally's HD 100, drivers are able to connect their personal devices, including the IntelliRoute TND 720 truck-specific navigation system, to their fleet office to have integrated messaging, workflow and HOS information. The HD 100 communicates with the mobile display through Wi-Fi to automatically refresh the driver's logbook and other information.
The HD 100 is a small, wallet-size box that plugs into the vehicle's diagnostics port. It costs $299 and includes electronic logging, state-by-state mileage reporting, electronic vehicle inspection reports, and 6 months of wireless service.
J. J. Keller & Associates offers the Compliance Tablet, a 7" Samsung Galaxy Tab 2 that is pre-loaded with J. J. Keller Mobile applications. The tablet is "locked down" to keep drivers from loading non-approved applications, and is also designed to become inoperable while the vehicle is in motion. Other smartphones or tablets are compatible.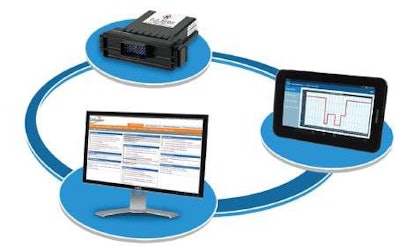 Keller also offers a "BYOD" (Bring Your Own Device) option for fleets that want to use their own devices or leverage drivers' devices. The system is certified for use with Apple and Android devices.
The Keller mobile system connects to an online tool called Encompass, which is used by more than 2,000 fleets to manage all aspects of compliance.
XRS is an all-mobile platform that opens up connectivity options for fleets. Its DVIR, HOS, and GPS data can be used by fleets within the own apps they have created for a seamless workflow. XRS locks down its app while a vehicle is motion and recommends additional applications to lock down the entire device.
XRS has an offering, called NXT, that allows drivers and fleets to purchase select Samsung Mobile devices at a significant discount with an XRS trucking intelligence software subscription ready for activation on the Verizon 4G LTE network. The data plan and subscription cost is $54 per month, including $39 for the monthly XRS fee and $15 for the monthly wireless data fee.
3. Corporate owned, personally enabled