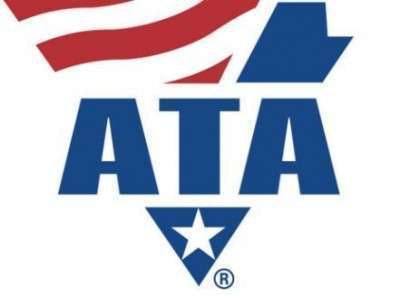 It was a busy weekend of news and announcements at the 2014 American Trucking Associations' Management Conference & Exhibition in San Diego. In case you missed it, here is a roundup of all the happenings from Saturday and Sunday.
DDC FPO unveils automated BOL system
Freight business-process outsourcing company DDC FPO launched iCapture for Freight Billing, a back-office solution that uses highly intelligent, context-based technology designed to eliminate human error, enabling motor carriers to streamline mission-critical data more efficiently and accurately.
Mesilla Valley Transportation outfits fleet with FlowBelow aerokits
FlowBelow announced that Mesilla Valley Transportation, one of the nation's leading carriers in terms of fuel economy performance, will outfit its entire 1,200 fleet with FlowBelow's Tractor Aerokit package that includes tandem fairings and quick-release wheel covers.
TrilliumCNG's compressor to cut fueling time in half
TrilliumCNG launched its new 7-inch hydraulic intensifier compressor that it says can allow refueling rates up to 20 gas-gallon-equivalents per minute.
ATA recognizes trucking leaders
Leaders in the trucking industry were recognized for their contributions at the American Trucking Associations' Advocacy and Government Affairs Luncheon during the 2014 ATA Management Conference & Exhibition. Click the link to see who received the Mike Russell Trucking Industry Image Awards, the Truck PAC awards and recognition from the Trucking Associations Executives Council.
SmartDrive adds four-camera option to driver safety system
SmartDrive Systems, a provider of video-based driving performance systems, announced new camera configuration options to obtain a 360-degree view of the vehicle. The company says its new SmartDrive Assurance product line can be tuned to the risk priorities and specific fleet operating environments of fleets. Its road-facing video safety program is upgradeable to include the cab view and integration to additional cameras.
Innovation, return on investment and trust are all part of a two-year-old partnership between asset-tracking specialist Spireon and Premier Trailer Leasing, Inc., one of the largest trailer leasing companies in the U.S., the companies explained at the ATA Management Conference and Exhibition.
Navistar announces updates to OnCommand, showcases fuel-efficiency spec for ProStar
Beginning in November, Navistar will roll out new feature enhancements for its OnCommand Connection offering, including a mobile app, customized geo-fencing capabilities enabling customers to filter their dashboards into geographic zones and direct integration with major component suppliers beginning with Cummins.