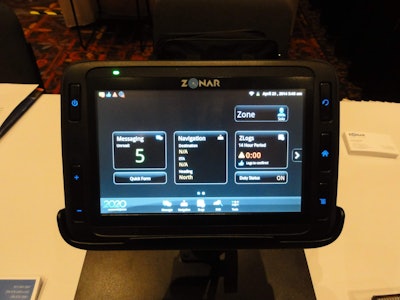 Already known for its strength in the technology sector, Seattle is poised to become the big data capital of the world with its variety of big data companies and large technical employee pool.
Zonar, a Seattle-based supplier of fleet telematics, was named number two on a recent list of big data software companies published by The Puget Sound Business Journal. This comes on the heels of a recent announcement that Zonar surpassed 300,000 telematics units in operation. In addition, Zonar partner Daimler Trucks North America (DTNA) in August celebrated 100,000 trucks with their Zonar equipped, Virtual Technician.
"We're experiencing unprecedented growth," said Mike McQuade, co-founder at Zonar.
McQuade said Zonar's success is a result of the benefits experienced by customers in industries including commercial trucking, school transportation, utilities, construction and waste. McQuade also attributes the company's accelerated growth to partner agreements with companies including DTNA.
In 2011, DTNA introduced Detroit Connect and the Virtual Technician service, a factory-installed telematics solution with remote diagnosis capability. Virtual Technician captures vehicle operating data and alerts the fleet in real-time on the severity and the recommended course of action when a fault occurs. Expanding on this platform, Zonar recently released the Detroit Connect On-Board Tablet, an advanced Android-based mobile tablet for driver productivity.
"This is just the beginning," McQuade said. "We founded our business on innovation and customer service and we remain committed to these core values. In the near future, this means new Android applications, sophisticated and actionable fuel analytics, expansion of customer care options including phone, in-person, on-site and much, much more."