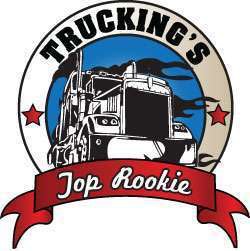 Nominations are now being accepted for the Mike O'Connell Trucking's Top Rookie award, put on by CCJ publisher Randall-Reilly and designed to promote pride and professionalism among new drivers and promote truck driving as a career choice rather than just a job.
The winner will receive more than $25,000 in cash and prizes from Randall-Reilly and sponsors Shell Rotella, Progressive Insurance, Pilot Flying J and Rand McNally.
The winning driver's award is named to honor Mike O'Connell, the former executive director of the Commercial Vehicle Training Association, who first suggested the program. Any CDL holder who has graduated from a PTDI certified, or NAPFTDS or CVTA member driver training school within the past year and has been employed by a trucking company for less than one year, is eligible for the Mike O'Connell Memorial Trucking's Top Rookie award.
Nominations may be made by motor carrier employers, training organizations and/or other interested parties. There is a standardized nomination form, courtesy of the Truckload Carriers Association, which can be completed here between May 15 and June 26, 2015.
An expert panel of judges, which includes representatives from motor carriers, suppliers, trade associations and driver training schools, will identify 10 finalists. The winner will be interviewed by Eric Harley on RedEye Radio Network and will be recognized during a press conference at the Great American Trucking Show in Dallas, Texas.
The winner will also receive a $10,000 check, a custom plaque from Award Company of America, a RoadPro Getting Started Living On-The-Go package, $1,000 cash and 100,000 MyRewards points from Pilot Flying J, a GPS unit from Rand McNally, an ATA "Trucking Moves America Forward" package, and a dash camera from Cobra Electronics.
The other nine finalists will receive $1,000 and a similar prize pack.