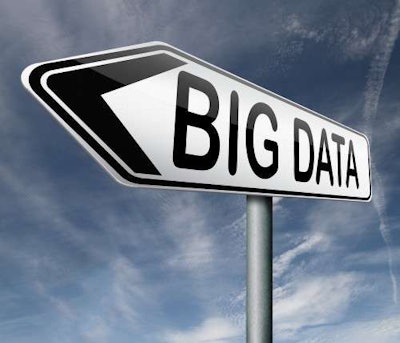 For transportation providers, the growth of connected devices in, around and outside of vehicles can quickly reach the point of diminishing returns. Considering all of the options for using sensors and reporting capabilities, the growth of information can seem overwhelming.
Robust back-office tools and powerful analytic capabilities solve that problem by giving the end user the essential information to make decisions and take actions to achieve desired results.
Technology suppliers see growth opportunities for collecting and analyzing data from the Internet of Transportation Things as the volume of information from the vehicle and other sources continues to grow.
Vnomics sees "tremendous value" in the power of the Internet of Transportation Things to provide analytics that enable fleets to fully understand the parameters that drive performance improvements, says Mari McGowen, director of market development. For example, Vnomics has a fuel efficiency application that uses its on-board processing power to deliver real-time information to the driver on fuel usage and how to precisely improve mpg.
In the next year, Vnomics plant to expand its analytics to address other fleet needs to deliver additional financial benefits, she says.
G.E. Capital Fleet Services, for example, offers a full suite of financing and management services to customers that operate commercial cars and trucks. It offers a core telematics application that collects data for its various cloud-based tools that include route planning and management dashboards.
Its big-data analytics platform, called BrightWorks Insights, uses telematics data and numerous other data sources to do correlation analysis, says Mike Morasco, telematics product leader at GECFS. Its customers are able to see the correlation of accidents to driving behaviors like speeding, red-light violations, lane departure warnings and more to create a better profile of risky drivers.
Ultimately, IoTT is not about adding new technology for technology's sake, but creating an ecosystem of apps that gather contextual data to improve and interpret the desired outcomes for productivity, safety and efficiency.