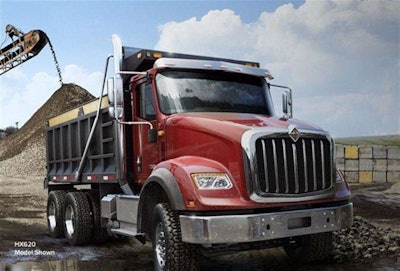 International Truck Monday announced over-the-air (OTA) reprogramming of engine control modules (ECM) for all International Truck models equipped with N9, N10 and N13 engines is now available as a no charge offering.
Additionally, OTA will be available for purchase for all International models, powered by Navistar engines, 2010 and newer through International truck dealers.
Bill Kozek, Navistar president, Truck and Parts, says OTA reprogramming allow truck users to update an ECM via mobile interface, which initiates reprogramming to approved International calibrations. This quick procedure can be performed at the customer's facility over a secure Wi-Fi connection.
"Over-the-air reprogramming revolutionizes the way trucks are serviced and lays the groundwork for a future of connected vehicle services and the trucking community as a whole," Kozek says. "This two-way connected vehicle technology enables organizations to take communication a step further, allowing eligible users to pull the data from the truck, analyze the data, and communicate back to the vehicle."