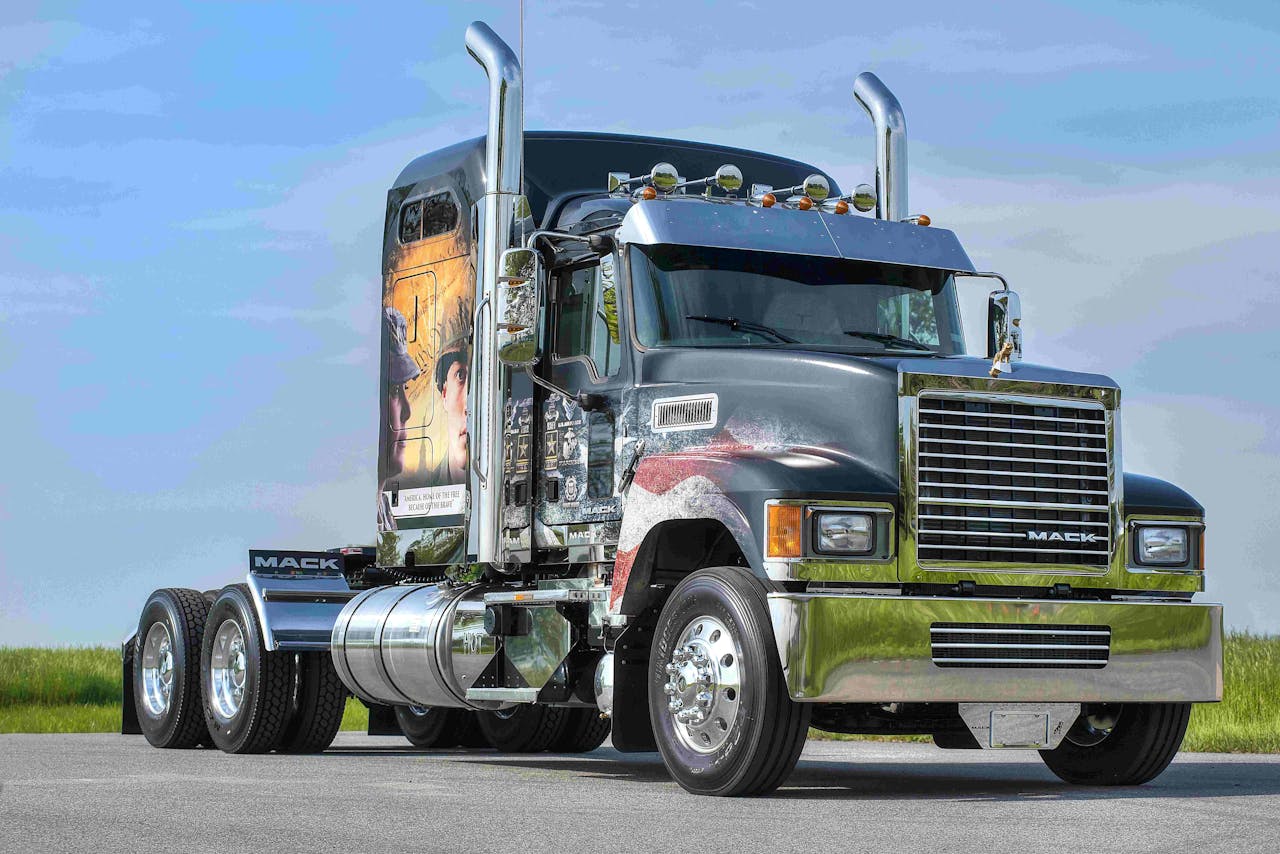 Mack and Volvo Trucks will each ring in Memorial Day with trucks dedicated to the country's soldiers.
Employees of both companies will once again participate in the 29th Annual Rolling Thunder Ride for Freedom rally this weekend in Washington, D.C., with customized patriotic-themed trucks.
Mack's Lehigh Valley Operations and Mack Customer Center employees will travel from Pennsylvania by truck and motorcycle to Hagerstown, Md. for a special memorial ceremony at Mack's powertrain facility. Hagerstown employees will then join their colleagues following the ceremony and continue to Washington, D.C. to join thousands of other Ride for Freedom participants.
Mack's Ride for Freedom truck, a customized Mack Pinnacle Axle Forward Rawhide Edition, features custom graphics that honor each branch of the U.S. Armed Forces, along with the quote, "America, Home of the Free Because of the Brave."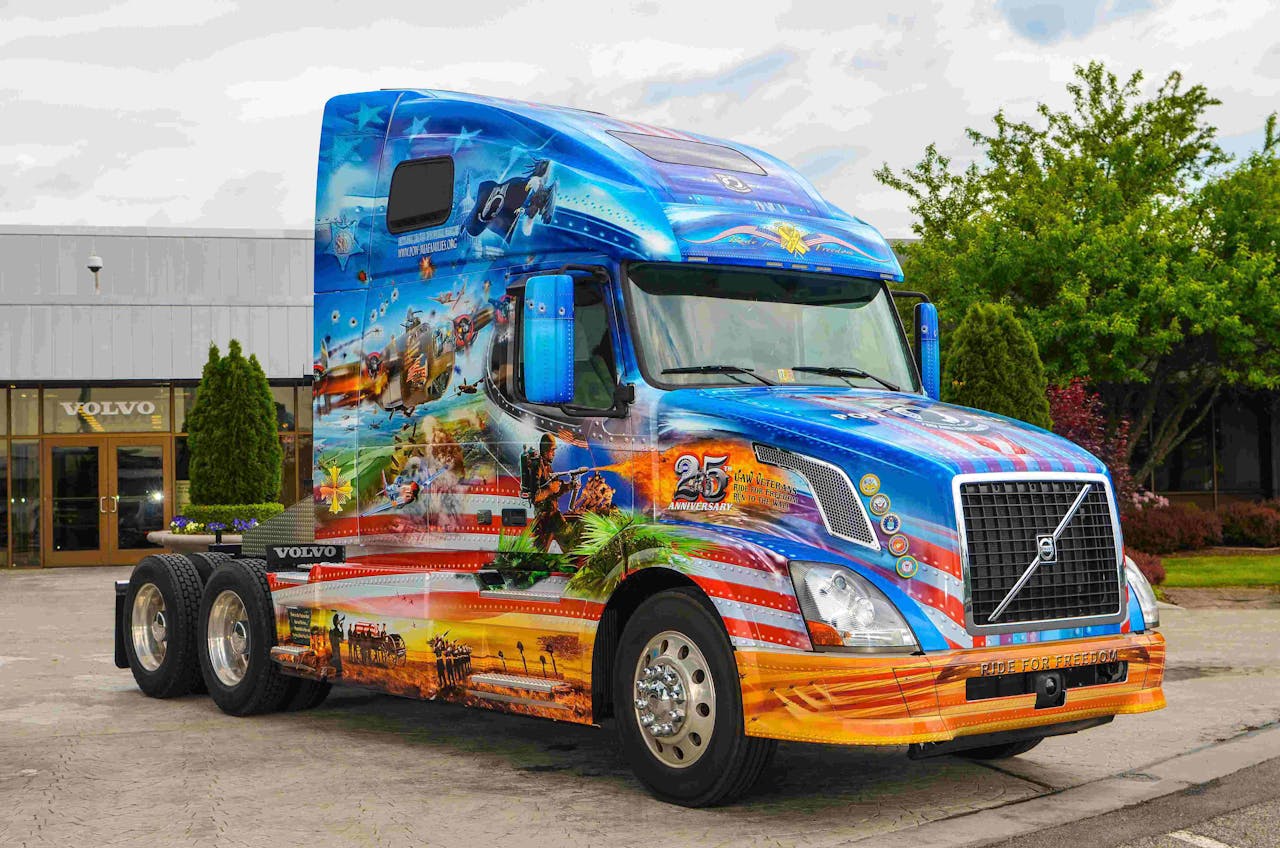 Volvo's 2016 Ride for Freedom truck celebrates the 25th anniversary of the participation of New River Valley assembly plant employees and the UAW Local 2069 Veterans Committee in the Ride for Freedom. The truck, a Volvo VNL 670 model, features custom-designed graphics that also honors all branches of the U.S. military and will travel to Washington, D.C. with a motorcycle motorcade.