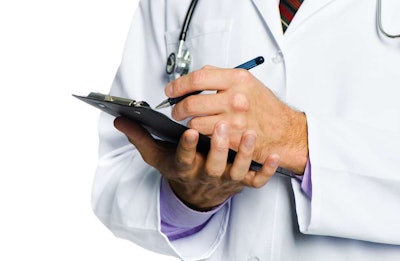 A set of surveys were launched Sept. 14 by the American Transportation Research Institute (ATRI) and the Mayo Clinic to gauge the impact the National Registry of Certified Medical Examiners (NRCME) has had on the driver medical exam process.
One of the surveys is intended for truck drivers, one for carriers and one for medical examiners. The NRCME was launched in 2014, which required medical examiners performing DOT physicals to take an approved course, pass an exam and be listed in the registry before issuing medical certificates. The rule also requires drivers to receive their medical certification from an examiner in the registry.
ATRI and the Mayo Clinic say the research will indicate how effective the NRCME process is in improving the DOT physical process, as well as making sure medical examiners understand the Federal Motor Carrier Safety Administration's regulations and guidance for issuing medical certificates.
"Driver health and wellness continues to be a top industry issue and area of research for ATRI," said ATRI President Rebecca Brewster. "The joint research with Mayo Clinic will shed light on how the medical exam process is working since the advent of the national registry."
The survey for carriers can be found here. Information sought from fleets includes number of tractors in the fleet, the primary vehicle configuration for the fleet, average length of haul, whether the fleet pays for driver medical exams, whether the fleet specifies an examiner or clinic to see, and concerns about the medical certification exam.