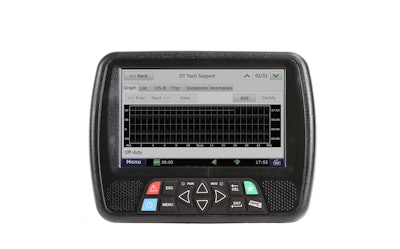 DriverTech announced that it will be re-entering the direct sales market for mobile communications with its DT4000 mobile device and FleetWatcher fleet management system. DriverTech has spent the last six years powering the mobile communications products of Rand McNally.
The company says over 500 fleets use DriverTech's software and rely on DriverTech's Tier 1 Network Operating Center (NOC) to keep their trucks in communications with fleet managers.
DriverTech also announced the addition of Steve Sanderson to its team as the national director of sales.
"Steve is known by fleets across the industry as a trusted advisor based on his many years at Teletrac, Rand McNally, Lytx and SmartDrive. We look forward to his sales leadership and deep knowledge of the industry," said Mark Haslam, president and CEO of DriverTech.
"I'm thrilled to be a part of DriverTech. Their customers love the technology and hands on approach to service. I'm really looking forward to showcasing the amazing advancements they've made to their DT4000 in-cab device, FleetWatcher portal and ecosystem of third party integrations," Sanderson said.