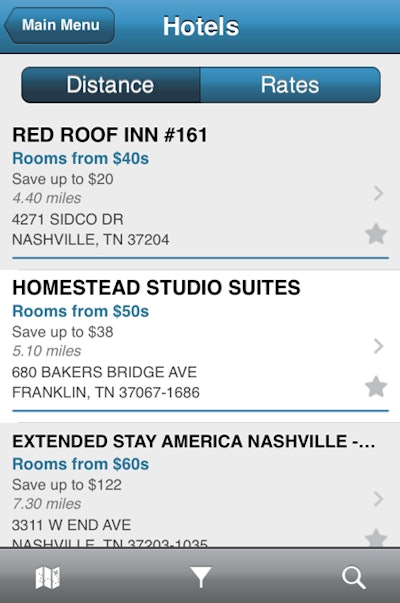 Payments provider Comdata announced a milestone for its Comdata Hotel Network. Since the launch in Dec., 2015, fleets have saved approximately $800,000 with nearly 50,000 nights stayed. The average savings is $15–$20 per night, the company says.
"We are extremely pleased to see the extraordinary growth of the Comdata Hotel Network," said Greg Secord, president of Comdata's North American trucking division. "We launched the program because we saw an opportunity for fleets to save significant dollars."
Comdata says the program is designed to assist over-the-road drivers to find lodging options for rest periods, breakdowns, training and other needs by offering access to a network of 12,000 participating lodging locations across North America.
Hotels are located via mobile or web tools and check-in and payment is expedited by presenting a Comdata Card. Besides securing a room, the card program guarantees discounts of 20 percent or more off the lowest published online rates for each stay.
Comdata offers the hotel savings program to fleets of all sizes, and for smaller fleets the savings program is part of the recently launched Comdata MyFleet Program.
"The Comdata Hotel Network has allowed us to be able to save thousands of dollars per month on lodging expenses," said Todd Militzer, vice president and CFO of Central Freight Lines, Inc. "Comdata understands our need for cost-saving and efficient programming, and the Hotel Network was exactly what we were looking for to keep our guys safe on the road and worry-free in emergencies without breaking the bank."