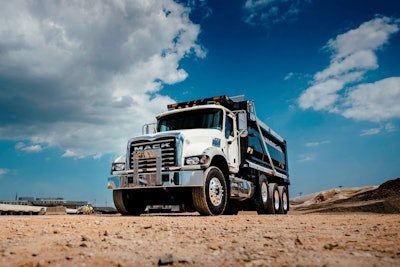 Mack Trucks has developed an online portal designed to give body builders and dealers the tools they need to ensure a quick and efficient body upfit process.
The Mack Body Builder Portal, includes wiring schematics and links to industry associations like the American Concrete Pumping Association, as well as contact information for Mack's Body Builder Support Team and Mack's exclusive concrete pumper support line.
Also included are revised body builder manuals for all Mack models, which have been updated with simpler navigation. A custom-designed PTO pump speed calculator is also available.
The Mack Body Builder Portal is the latest in a series of innovations from Mack to broaden its support for customers and body builders. In 2015, Mack created its Body Builder Support Team, including a body builder order manager position focused on ensuring effective collaboration among body builders, dealers and customers during the body ordering process.
"Our Body Builder Support Group helps connect customers and body builders to our product experts for any questions that might come up during the upfit process," says Tim Wrinkle, Mack construction product manager. "This cooperation allows us to address customer inquiries before, during and after a vehicle is put into service."