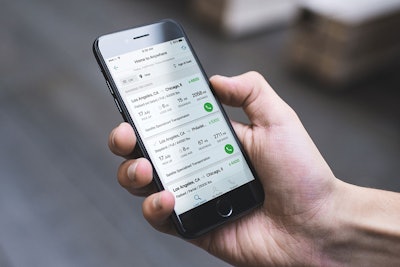 Trucker Path, a Silicon Valley-based company, has secured $30 million debt financing from Flexible Funding, a San Francisco-based funding firm, to scale its InstaPay factoring services on the Truckloads freight marketplace.
"Carriers often are required to complete tons of paperwork and sign exclusivity to then wait 30 to 60 days or longer before getting paid. Trucker Path helps carriers get paid faster with just a few clicks on the mobile app," said Ivan Tsybaev, CEO and founder of Trucker Path. "We are extremely excited to partner with Flexible Funding as this will enable us to continue our rapid growth and streamline the process of funding for trucking companies."
Trucker Path's navigational app, used by 550,000 truckers, and its Truckloads freight marketplace are two of the most-used mobile products in the trucking industry today, the company says.
"This new partnership is a great opportunity for Flexible Funding to address the $700 billion trucking market that is behind the curve on tech advancement," said Paul DeLuca, a managing member of Flexible Funding. "With Flexible Funding's experience with the factoring market and the Trucker Path community outreach, this has potential to become a leading solution in the market."
After receiving $20 million in Series A funding in 2015, Trucker Path introduced Truckloads in March 2016. It currently has 100,000 active carriers with over three million monthly loads posted by brokers.
Trucker Path launched its InstaPay freight factoring in September 2016. The non-recourse factoring arrangement pays carrier's immediately, issuing a one-time flat rate with no hidden fees.
"We realized other factoring companies aren't transparent and have complex contractual terms with lots of paperwork. InstaPay's success is attributed to being fully transparent and designed with owner operator's needs in mind. It's user-friendly, and the approval and funding process can be completed on a mobile device," Tsybaev says.