Teletrac Navman announced a new integration with Noregon that combines the mobile fleet management capabilities of Teletrac Navman Director with the vehicle health and safety diagnostics of Noregon TripVision.
The companies say the integration addresses violations in the FMCSA's Compliance, Safety, Accountability program that center on inspection, repair and maintenance of vehicles.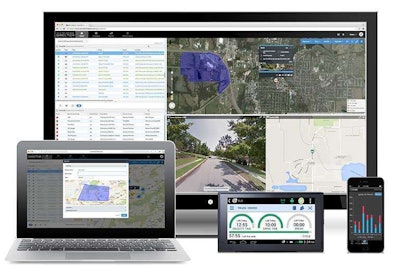 TripVision analyzes the operational data aggregated through Director's platform to grade the health and safety of each vehicle. These scores are available for all fleet vehicles in an online portal and are configurable to send alerts to fleet personnel if scores drop below a user-defined threshold.
Detailed information about each vehicle includes severity levels, the expected effect on the vehicle and expert recommendations for managing the faults such as immediately shutting down the engine or remaining in transit and delaying repairs until the next planned service event.
"TripVision provides the actionable information needed for quick, impactful business decisions in an industry where uptime is paramount," said Bill Hathaway, Noregon's founder and CEO. "We are excited to work with Teletrac Navman to provide their customers this valued insight."
"Historically, a technical or mechanical failure could only be detected during a routine maintenance check or when dashboard signals light up. But, no one likes surprises when it comes to maintenance and a single failure can cause a ripple effect across an entire fleet," said Marco Encinas, marketing and product manager of global platforms at Teletrac Navman. "By integrating Director with TripVision, carriers can immediately pinpoint an issue or predict an impending fault — all from a single dashboard. This level of preventative maintenance keeps vehicles on the road and out of the garage."