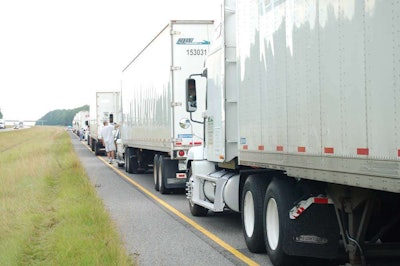 The Truckload Carriers Association has launched a new online certification program aimed at helping carriers make better insurance purchasing decisions and improving best practices.
In partnership with the Motor Carrier Insurance Education Foundation (MCIEF), TCA's Motor Carrier Insurance Risk Management Program is an eight-part online program that will allow participants to become Certified Motor Carrier Risk Specialists upon completion.
The new program is divided into modules covering a variety of topics, including the types of insurance coverages needed, key strategies for obtaining a sound insurance program, and the considerations that go into how coverage is provided.
Participants will also learn steps to take to become better insured and how to be best prepared for critical situations.
"By making the commitment to be more knowledgeable purchasers of insurance for their motor carriers, professionals are not only showing their dedication to their own career development, but to the success and profitability of their companies," said Ron Goode, M. Ed., TCA's director of education. "Truckload Academy is proud to be the source of such continuing education and professional certification for the trucking industry through the Motor Carrier Insurance Risk Management Program."
Prices vary based on the number of licenses a fleet wants to buy. More information on the program, including purchasing options, can be found here.