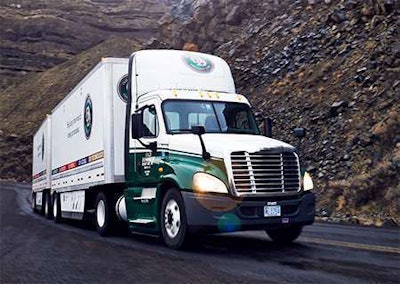 TCG, an SMC3 company and providers of Activity-Based Costing and Profitability Management Tools for truckload and less-than-truckload motor carriers, announced that Old Dominion Freight Line has decided to implement its Truckload Cost Information System (TL/CIS) for its container drayage operation.
"We are already using TCG's LTL Cost Information System and firmly believe it is a key ingredient to our industry leading Operating Ratio," said Todd Polen, vice president of pricing at Old Dominion Freight Line. "We have now chosen to purchase TL/CIS and anticipate achieving similar results by utilizing the truckload solution to make more effective decisions."
Old Dominion Freight Line, Inc. based in Thomasville, North Carolina, is an LTL motor carrier providing regional, inter-regional and national services. The company also offers container drayage and truckload brokerage services through strategic partnerships. Old Dominion operates 228 service centers across the U.S., and a fleet of over 32,000 trailers and 8,000 tractors.
TL/CIS develops the cost of moving individual loads, of making specific trips and of handling entire customers on an historical or prospective basis using a specially designed model containing financial and traffic records. The software enables carriers to develop and store an unlimited number of unit cost levels for various categories of drivers by domicile and type. It also develops and stores information on equipment by type. The program interfaces with files and with mileage calculation programs to automate the costing process.