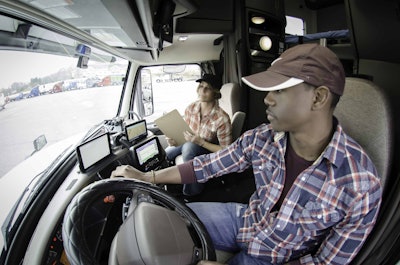 Online training provider Vertical Alliance has added a new training series to its platform to help bridge the gap between leadership, safety, operations, and frontline employees.
The series of training videos, called Making Safety Happen, feature Brian Fielkow who built a safety culture at Jetco Delivery as president of the Houston-based transportation firm. Fielkow attributes the safety culture to the eight-fold growth of his company.
To celebrate the completion of the Making Safety Happen training series, Vertical Alliance Group has invited Fielkow to present a free webinar.
How to Get Safety Ideas Out of the Boardroom and Actually Implemented Into Your Company's Culture will be held on February 15, 2018 at 10:00 a.m. CST. Those interested can reserve a free seat by visiting www.InfinitiWorkforce.com/SafetyFirst or by calling 866-436-8232.
"The training in each video is rooted in the belief that safety is not a priority, it is a value. Many companies get this wrong," said Fielkow, who has over 25 years' experience  leading safety-sensitive businesses from Fortune 100 companies to privately held businesses. "Priorities change based on the situation at hand. Values never change."
In addition to authoring two books, Driving to Perfection and Leading People Safely, Fielkow is regularly invited to speak at companies and at risk management conferences on the topic of how to build a culture of safety.  At the end of every presentation, he is regularly told by safety managers and company presidents the most difficult problem with implementing everything they just learned is they have no way of presenting the same information back to their frontline employees.
"We partnered with Brian Fielkow to create this training series because there wasn't another safety training program on the market aimed at helping companies build a safety culture through their frontline employees," said Jay Wommack, president of Vertical Alliance Group.  "When frontline employees gain the confidence and skills they need to take charge of their work area and lead their coworkers, solutions are stimulated, buy-in is accomplished, and long-term safety success is achieved."