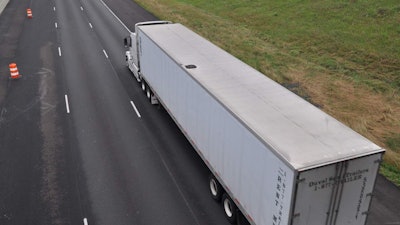 CCJ's Indicators rounds up the latest reports on trucking business indicators on rates, freight, equipment, the economy and more.
The amount of freight moved by the for-hire trucking industry, as measured by the American Trucking Associations' monthly Truck Tonnage Index, dipped in February from January, declining 2.6 percent. However, compared to last February, tonnage was up 5.7 percent.
ATA also slightly downwardly revised January's tonnage gains, now reporting a 1.6 percent gain in the month, instead of the originally reported 2 percent.
Year-to-date, compared with the same two months in 2017, tonnage is up 7.1 percent.
"Despite a softer February than January, freight remains robust as exhibited in the year-over-year increase," said ATA Chief Economist Bob Costello. "The drivers of truck freight – personal consumption, factory output and construction – are good, plus the inventory cycle is in favor of motor carriers, so I expect freight tonnage to grow at a decent pace in the months ahead."