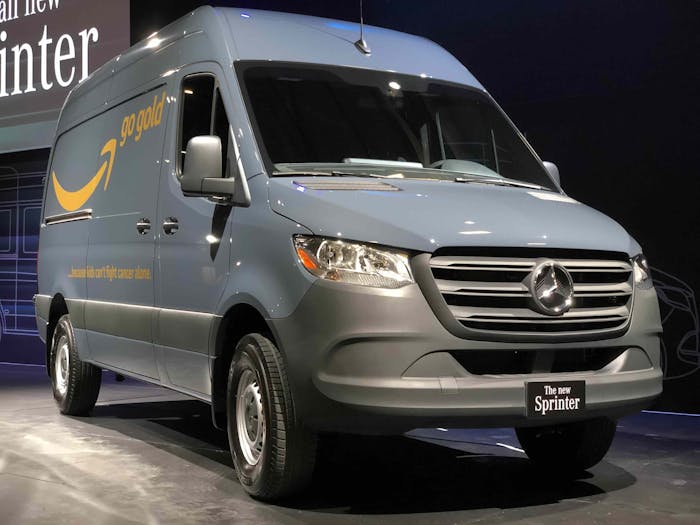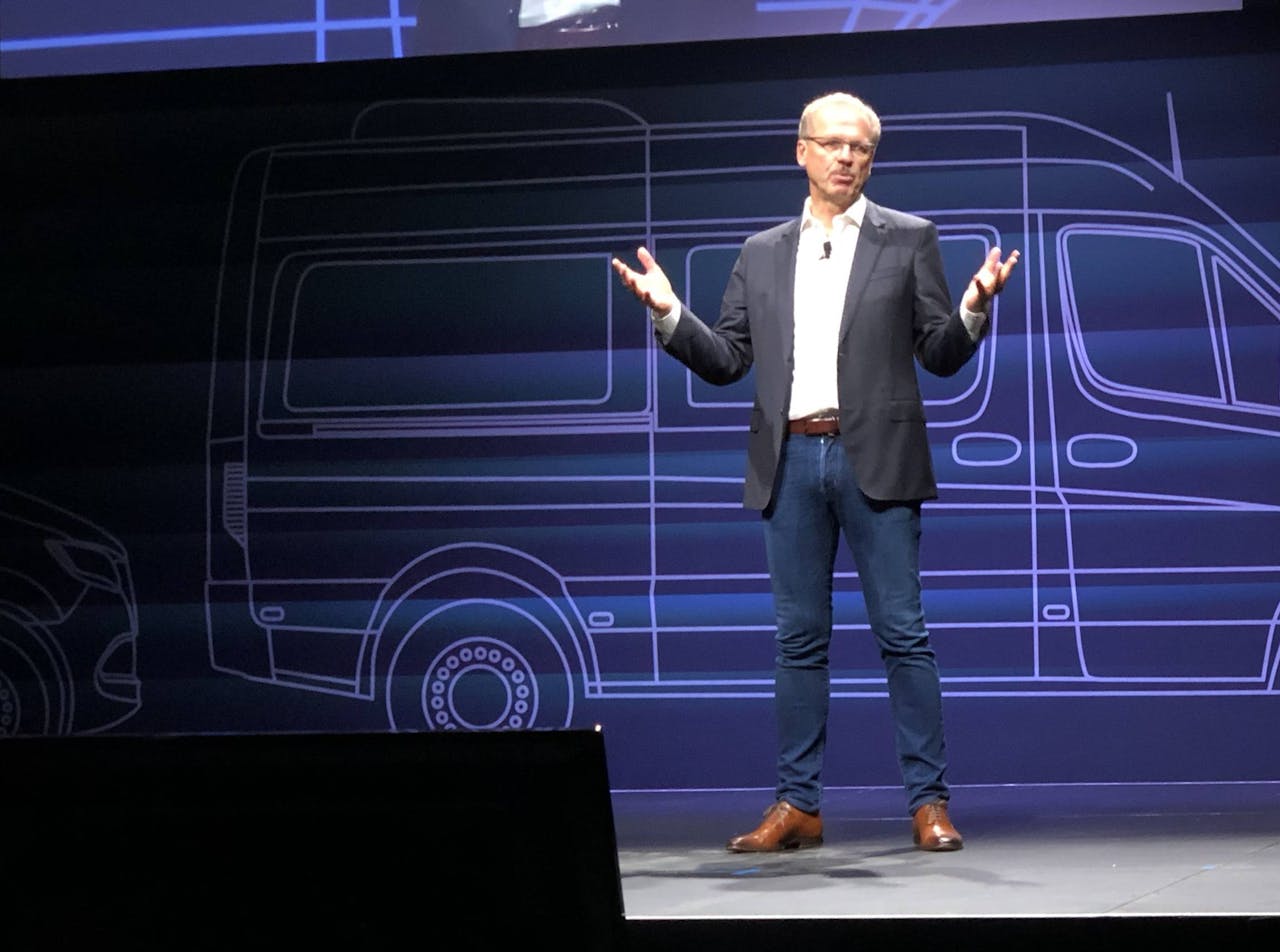 After a $500 million investment and two years since breaking ground, Mercedes-Benz Vans officially opened its first North American Sprinter van production facility in North Charleston, S.C. The new plant coincides with the launch of its all-new 2019 Mercedes- and Freightliner-branded models and currently employs 900 people. Company officials said that number will grow to 1,300 employees when production fully ramps up in 2020.
"Building a full-scale production plant in this market makes perfect sense," said Volker Mornhinweg, head of Mercedes-Benz Vans. "The North Charleston plant is agile and adaptive and can respond even faster to market changes and customer needs," adding the new production facility will significantly reduce order lead times as it builds a product dedicated to U.S. and Canadian markets.
North America has become the second-largest market for Mercedes-Benz Vans since the company introduced the Sprinter to the region in 2001. Last year, the company sold more than 400,000 vans worldwide. In North America, Mercedes-Benz Vans sold 44,000 units in 2017, a 3 percent increase from 2016 and a record-high for the company.
During the ceremony, Amazon gave plant employees and state and local dignitaries in attendance more cause to celebrate when it announced it has increased its current order of 5,000 new Sprinters to 20,000 units.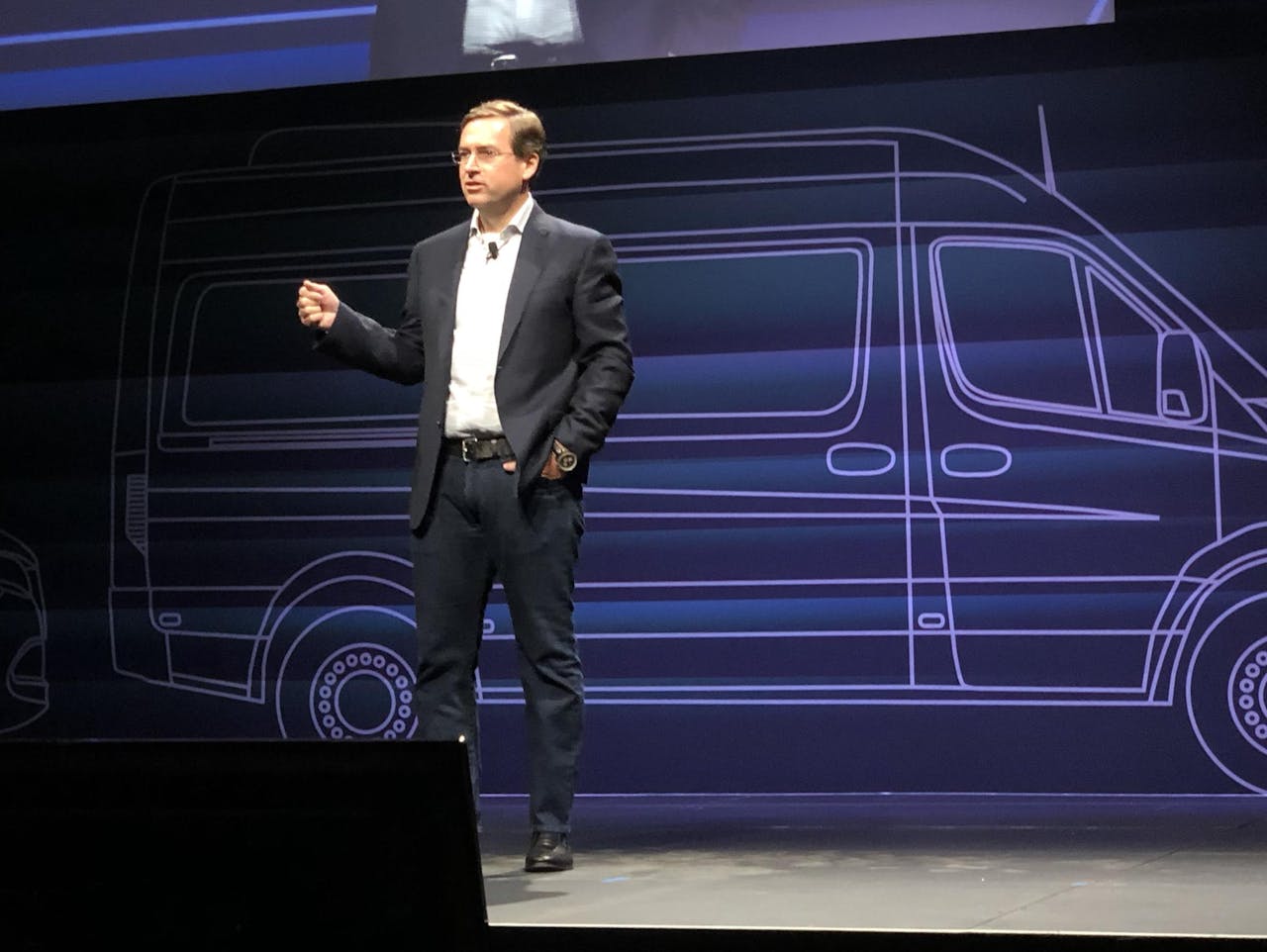 "We conducted a very thorough vetting process of the different options available in the marketplace," said David Clark, Amazon's senior vice president of worldwide operations. "For a variety of reasons, we found this was a great partnership and the right vehicle for us at the right time, with the right kind of flexibility and the right partner to launch with. We think it is well-timed that this facility is opening now as we are expanding our operations significantly in this way."
Mornhinweg said the company launched a new customer co-creation initiative started three years ago, replacing a "one-size-fits-all" mentality with a tailored approach for multiple industries.
Clark added the two companies worked closely to develop a tailored solution to help Amazon optimize parcel delivery. "What we've found is an organization that is very customer-focused and very willing to get in and think about what could change and how things could evolve for our use case in a way we find very positive," he said.
Clark said the vast majority of its new vans on order will go into its Delivery Service Partners (DSP) program, a new offering announced in June aimed at helping entrepreneurs build their own businesses delivering Amazon packages while leasing vehicles from a fleet management company to help keep startup costs low.
"[DSP] is pulling together a great vehicle and great cost structure… giving them access to use our scale to keep their cost structures predictable and low-cost," said Clark.
Response for Amazon's DSP was overwhelming, giving Amazon the confidence to expand the offering to hundreds of new cities.
"The biggest challenge for most small businesses is how to get more volume into the business," said Clark. "We take care of that piece for them. We think we've put together a great package to ensure their success and it will enable thousands of small businesses in the United States."
The 2019 Sprinter features the new Mercedes PRO fleet management software and MBUX infotainment system, two platforms designed to increase visibility, communication and productivity. "The new Sprinter is not only a van, but a digital tool," said Mornhinweg. "It's a perfect fit that a company at the forefront of technology and innovation will become our first major customer."