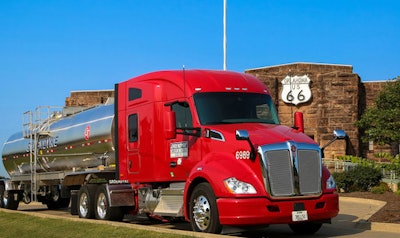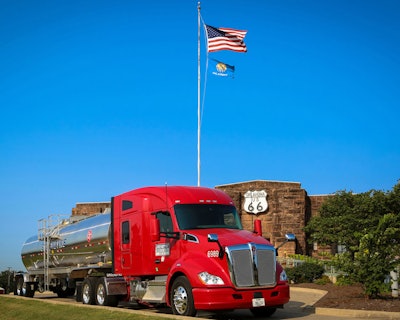 Enid, Okla.-based Groendyke Transport has agreed to acquire all the tank truck assets of McKenzie Tank Lines, the company announced Friday. Groendyke Transport is ranked No. 110 in CCJ's Top 250.
After assuming 14 terminals from MTL when the transition is complete after the first of the new year, Groendyke will have more than 40 terminals reaching as far west as Arizona and all the way to the East Coast. It will give the company terminals in 15 states, adding Alabama, Florida, South Carolina and North Carolina.
"It has been our long-time goal to expand our operations in the Southeast," says Groendyke President Greg Hodgen. "Our two companies have so much in common – from history to culture and values to emphasis on safety– this deal made perfect sense. We believe their people will make a great fit with our culture and way of running our business. We are excited to have them as Groendyke Transport employees."
Groendyke will welcome approximately 200 drivers in the deal, giving the company a driver roll of approximately 1,150.
"We have a vision to be the trucking company our customers and employees want to grow with," Hodgen says. "Expanding to the Southeast helps us fulfill that vision and expand our ability to serve existing and new customers. And this acquisition helps us do so in a way that is consistent with our values, especially when it comes to integrity, respect for people and safety."
Both companies are tank truck carriers that specialize in petroleum products, chemicals and bulk hazardous materials. The addition of MTL's business is expected to increase Groendyke's revenues by more than $40 million in 2019 to approximately $280 million.