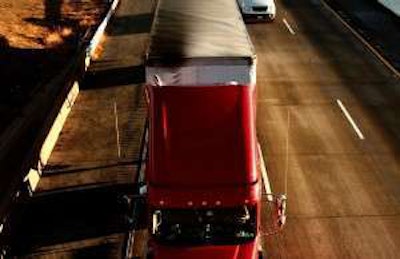 CCJ's Indicators rounds up the latest reports on trucking business indicators on rates, freight, equipment, the economy and more.
'Trucking Conditions' expected to slide throughout 2019: After spiking in December, market conditions for fleets, as measured by FTR's monthly Trucking Conditions Index, receded in January. FTR projects January to be a high point for the year, with increases in fuel pricing and shrinking freight volume expected to put downward pressure on the index. The firm predicts the reading to enter neutral territory by the third quarter.
"Trucking conditions in January were not the outlier that December conditions were, but the industry still enjoyed much lower diesel costs than had been the case for most of 2018. With diesel prices now rising and capacity utilization and freight rates easing, we would expect January to represent the high point for trucking conditions in 2019," says Avery Vise, FTR's vice president of trucking.
Freight volume sank sharply in February: Truckload freight volumes typically decline on the spot market in February, but the 12 percent drop from January was sharper than usual this year, according to the DAT Freight Index. Extreme winter weather in many parts of the country contributed to the drop in volumes, DAT says, but February also followed an unexpectedly strong January.
Shippers accelerated freight movements in January in response to Chinese New Year, which came early this year. The two-week holiday often leads to a lull in overseas trade, and dry van and refrigerated freight rates and volumes fell throughout the month of February.
"February is typically the slowest month for truck freight, but spot market volume is holding up well this winter compared to previous years," said Mark Montague, DAT's senior industry analyst. "We expect trucking activity to gain momentum in March and throughout the second quarter." He noted that spot market rates typically peak in June.
For contract carriers, volume slid lower for van, reefer and flatbed freight, compared to January. As a result, shipper-to-carrier direct rates edged down month over month, but prices were up sharply compared to February 2018.