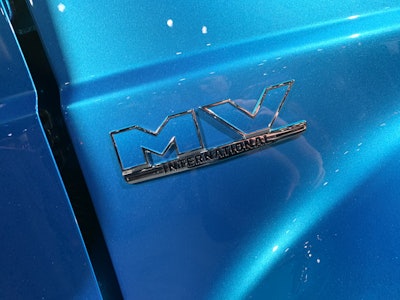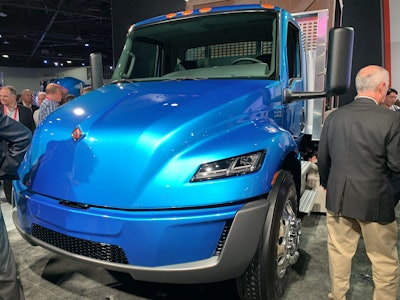 Navistar, at the North American Commercial Vehicle Show in Atlanta Monday, announced the launch a new business unit assembled to deliver a customized electrification solution to International's truck and school bus markets.
The goal of International's NEXT eMobility Solutions, Navistar Executive Vice President and Chief Operating Officer Persio Lisboa said, is to answer some of the uncertainly surrounding the deployment of electric trucks.
"Companies interested in operating electric trucks have more questions than answers. They are looking for a partner who also brings clarity," he said. "The economics of electric trucks get better every day, [but] early adopters are finding there's no one-size fits all approach."
Through NEXT, Lisboa said Navistar will take a comprehensive "four Cs" approach to developing eMobility solutions:
Consulting: using experts in commercial truck engineering, charging infrastructure, telematics and more to craft a custom implementation plan for each customer's business, while optimizing each product for its usage and duty cycle.
Constructing: the vehicle, taking advantage of Navistar's commercial vehicle manufacturing capability. Vehicles developed by NEXT will be offered under the International Truck and IC Bus nameplates and will be sold by their dealership networks.
Charging: with solutions designed and delivered to each customer through new partnerships.
Connecting: using advanced solutions including Navistar's OnCommand Connection telematics and remote diagnostics platform, to monitor vehicle performance and provide support through the International and IC Bus service networks.
"This enterprise approach to electric mobility is an attempt to better understand the specific needs of customers," said Gary Horvat, Navistar's vice president for eMobility, who will lead the Detroit-area based team.
Understanding and meeting customer needs, Lisboa says, will be key in making electrification mainstream versus it languishing as green energy novelty.
"When grant money goes away, adoption stops," he noted.
Using NEXT as a springboard for implementation, Navistar plans to introduce International medium-duty electric trucks in early 2021.
International eMV concept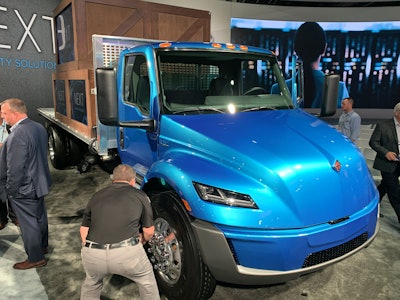 Coinciding with the debut of NEXT eMobility Solutions, International on Monday also showcased a prototype electric version of its MV Series medium-duty vehicle.
The eMV concept is based on the production version of the diesel-powered International MV Series, but is powered by a Navistar-exclusive electric motor that features peak power of more than or 645 HP (474 kW), "allowing it to be able to pull any load," Libosa said, thanks to continuous power of more than 402 HP (300 kW). The truck makes 2,102 lb-ft of peak torque and 1,549 lb-ft of continuous torque.
The eMVs powerful motor came via Navistar's partnership with Volkswagen subsidiary Traton, who also owns nearly 17% of the Lisle, Ill. truck maker. Traton CEO Andreas Renschler said his company intends to spend $1 billion on electro-mobility by 2025, and another $1 billion on autonomous driving.
"I'm convinced that over the next 15 years, one-third of trucks and busses will have an alternative drive train, and most of those will be fully electric," he said.
The vehicle was designed to accommodate three battery capacity options that range from 107 to 321 kilowatt hours, enabling a range of up to 250 miles depending on duty cycle and load.