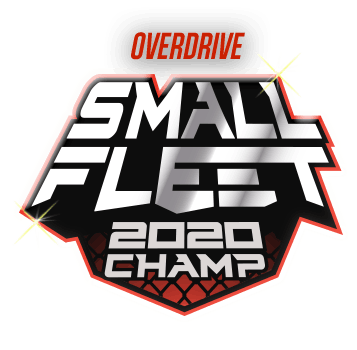 The winner of Overdrive's Small Fleet Champ contest will be announced during Overdrive's GATS Week, which will feature events during the same week the Great American Trucking Show was scheduled before it was canceled due to coronavirus concerns.
Overdrive is a sister publication of CCJ.
Three finalists to be named prior to GATS Week will serve on an Aug. 27 GATS Week panel discussing small-fleet challenges.
The winning fleet, which will be announced after the panel discussion, will be featured in CCJ and Overdrive. The fleet owner will receive an oversize championship belt trophy.
This and other virtual events will be available via Facebook Live or another platform Aug. 24-28. Among them will be an Aug. 26 hours of service presentation by Joe DeLorenzo, director of enforcement and compliance for the Federal Motor Carrier Safety Administration. Details on the events will be announced.
The Small Fleet Champ program is sponsored by Pilot Company's One9 Fuel Network, which offers benefits for small fleets.
Details on the semi-finalists, with driver rolls as of mid-May, follow.
Ed Burns & Sons, Denver, Indiana; 13 drivers; steel, lumber, other open-deck freight.
During its 75 years of local and regional hauling, Ed Burns & Sons has built close ties with manufacturers and a loyal driver force with a strong benefits program. Zero debt keeps the company profitable, said Evan Guckien, operations and dispatch manager. "If we don't have enough cash flow on hand to pay for it, we'll wait until we do." Company founder Ed Burns started with one truck hauling produce and grain locally after serving in World War II. Burns, 98, maintained a presence in the business until six or seven years ago. His son, Terry Burns, is general manager. Three other family members play key roles.
Venice Enterprises, Venice Center, New York; seven drivers; general commodities.
Colleen Rejman, co-owner of Venice Enterprise with her husband, Fred Rejman, has willingly tackled trucking challenges that extend beyond caring for the business. Rejman began working with Venice Enterprises in 1988. She's served for years on the Governmental Affairs Committee of the Trucking Association of New York, and worked with state and local officials on regulations pertaining to issues such as a state lemon law and controls on truck towing charges. The business has grossed a little more than $2 million in each of the last few years, with a strong benefits package for drivers – last year the fleet's regional driver pay averaged $59,200, and local driver pay averaged $45,860.
JDT, Central Point, Oregon; 22 drivers; lumber, plywood, beams, steel and rebar.
Two decades ago, James Davis was a one-truck owner-operator. Now James Davis Trucking boasts 27 trucks and 31 employees, including 22 drivers. The carrier specializes in over-length material using open-deck trailers. Davis, who spent more than 10 years as an owner-operator, still drives but mainly fills other roles. Growth has come with a strong benefits package and "great drivers walking through the door and our company building or buying a truck to get them hired," he said, including an array of "eye candy" in 1990s/2000s Petes JDT's refurbished and customized. Safety helps, too, of course. The Oregon Trucking Association awarded JDT first place for safety last year for a 1-million-mile fleet.
John McGee Trucking, Simsboro, Louisiana; 16 drivers; oil field waste and production fluids, grain.
John McGee began driving truck in 1985 as a log hauler, but his path was set when he entered local/regional oilfield work in 2004. When the company he was leased to sold out in 2010, he acquired some of that customer base and has been running John McGee Trucking ever since. With midstream production facilities in the oil field its bread and butter, annual revenues nearly quadrupled to almost $4 million between 2016 and the present. McGee cleared a 30% profit in 2019, with the company's 16 drivers paid by the hour, with overtime. Counting safety and production bonuses, McGee said, "our top driver probably made $125,000 to $130,000" last year. The company average is closer to $70,000.
STS Delivery Services, Avon, Ohio; 18 drivers; steel drums, cleaning supplies, large plastic containers.
Outside of five Sprinter vans, STS Delivery Services owns none of its vehicles. Instead, the fleet uses full-service leasing, said Brian Sullivan, who co-owns the business with his wife, Karen Sullivan. "I started the business by purchasing used equipment," launched in 2000 with a focus on parcel delivery, said Brian Sullivan. He soon grew tired of rising maintenance costs, drivers' overnight emergency calls and exploitative road service. Working with Penske Truck Leasing, his fleet is entirely model-year 2019 or newer, and downtime for two straight trucks and 17 Cascadia tractors is kept to a minimum. The primary business today is truckload. With zero debt, STS projects 2020 revenue of $4.2-$4.6 million. Drivers average about $70,000 a year, some in the six figures, with benefits.
Hallahan Transport, LaCrosse, Wisconsin; six drivers; dry van freight requiring special attention to detail, securement or logistics.
Robert Hallahan named his working 2019 Kenworth W900L, which he also shows, "Occupational Therapy," reflecting how he feels about operating a trucking company. "It's not just my workplace, but also where I am reminded of why I am in business, especially during these challenging times," he said. In business since 2016, Hallahan Transport's expansion beyond one truck began just two years ago. Now with five leased owner-operators, one company driver and himself, Hallahan's lately moved into refrigerated freight – fortuitous, considering he's been hauling frozen bread dough, a popular item during the shelter-in-place orders that accompanied the early part of the pandemic. Hallahan prioritizes experience in its owner-operator core, requiring 10 years of driving before leasing on.
PTS Worldwide, Somonauk, Illinois; 28 drivers; security-sensitive U.S. Department of Defense freight.
Owner-operators Rick and Nancy Poulos, after teaming for years to run security-sensitive freight for a company contracted through the U.S. Department of Defense's Surface Deployment and Distribution Command, went out on their own in 2008 as PTS Worldwide. Now PTS has a robust seven-person office staff serving the fleet's 14 trucks, driven by 14 teams, five of them owner-operators, says Operations Manager Rhonda Brown. The Pouloses tasked her with leading the company after Rick's death in 2017. Employee drivers' medical insurance is paid for 100% by the company, and a 4,000-mile weekly pay guarantee can be a crucial backstop in low freight cycles. Brown works closely with an active board made up of Rick's surviving spouse and other family members.
Warren Hartman, Forrest, Illinois; three drivers; window glass, commercial A/C units, agricultural-related products.
Warren Hartman was working as a company driver until 2011. Then, during a tumultuous time in his life, he took a big risk: He sold his house, bought a truck and trailer and went out hauling with his own authority. Today, he specializes in flatbed freight in curtainside trailers and supplements that with other power-only agriculture work for direct customers near his base in Forrest, Illinois. Hartman owns two more tractors and three flatbeds, employing two full-time drivers. His lean operation maintains the lowest operating ratio (expenses to revenue) of the nine Small Fleet Champ award semi-finalists. A big part of that is doing much of his own routine maintenance, using skills he developed as a young man working in a service pit.
Truck Transport, Willmar, Minnesota; 19 drivers; agricultural equipment, some oversize.
Jay and Joel TeBrake's father, John TeBrake, died Feb. 27. John was a self-described wildcatter in pre-deregulation days. In 1987, he and a partner founded Truck Transport with two trucks. Jay and Joel steer the company today, with Joel handling maintenance and Jay overseeing business. The fleet hauls heavy equipment on platform trailers, mostly double-drop RGNs, and has held at around 20 trucks for years with a fairly low debt load, considering the capital tied up in expensive trailers. The mostly owner-operator fleet's customers range from big equipment manufacturers to small farmers. Its owner-operators and few employee drivers are paid on a percentage of the load, contributing to almost no turnover through the years, Jay TeBrake says. "We're very transparent and honest with our drivers."