Trucking news and briefs for Thursday, Sept. 10, 2020: 
Comment period opens on FMCSA's proposed under-21 pilot program
The Federal Motor Carrier Safety Administration is now accepting comments on a proposal for a pilot program that would allow non-military CDL holders between the ages of 18 and 20 to operate commercial vehicles across state lines.
Comments can be made here through Nov. 9.
The agency's proposed program would allow drivers to participate if they fall within two categories: (1) 18- to 20-year-old CDL holders who operate commercial vehicles in interstate commerce while taking part in a 120-hour probationary period and a subsequent 280-hour probationary period under an apprenticeship program established by an employer, or (2) 19- and 20-year-old commercial drivers who have operated commercial vehicles in intrastate commerce for a minimum of one year and 25,000 miles.
The drivers in the study group would not be allowed to operate special configuration vehicles or vehicles hauling passengers or hazardous materials.
Daimler launches new roadside assistance programs
Daimler Trucks North America announced this week it will use FleetNet America to provide emergency roadside assistance services for Freightliner and Western Star customers. The services will offer towing and recovery, mobile truck repair, tire repair and more.
In many cases, customers will be directed to the DTNA service network for root cause analysis and repair, or when necessary to ensure faster assessment and initial diagnostics, to the closest FleetNet America service provider selected by the customer.
In addition to the same features that Freightliner and Western Star customers received from DTNA's previous roadside assistance management services, FleetNet will also provide services such as VRMS coding for all events and more efficient invoicing.
Former FedEx Freight exec joins U.S. Xpress
U.S. Xpress Enterprises (No. 15 on the CCJ Top 250) has elected former FedEx Freight President and CEO Michael Ducker to its eight-member board of directors.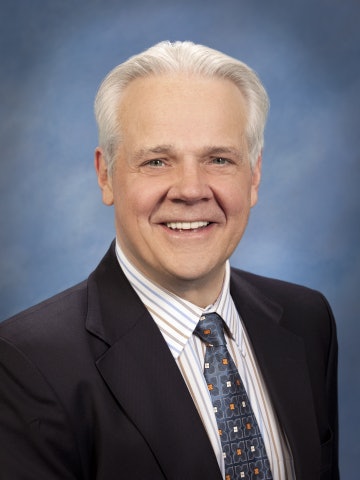 Ducker spent 43 years with FedEx, most recently service and President and CEO. He also previously held positions including President of International Business, COO of FedEx Express and President of FedEx Express Asia Pacific.
Ducker has also previously served on the executive committee as treasurer for the American Trucking Associations and as a member of the American Transportation Research Institute Board of Directors.
"We are truly honored to welcome Mike to our board," said U.S. Xpress President and CEO Eric Fuller. "His more than four decades in top leadership roles with the world's largest logistics company along with his specialized focus and deep involvement in the trucking industry brings a wealth of valuable insight to our board."