Safety and regulatory services provider J. J. Keller & Associates has acquired startup company VideoProtects to expand its technology product offerings in the realm of video-based driver safety systems.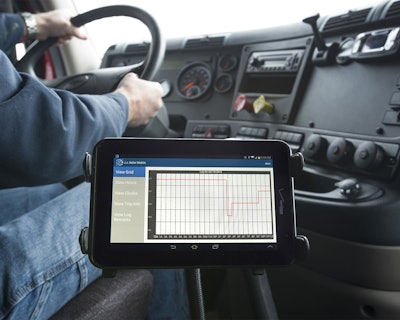 VideoProtects was founded in 2016 by Mike Nalepka to be a consultant with fleets and technology providers about deploying video safety technologies. Nalepka helped PeopleNet launch its Video Intelligence platform in 2016, and previously worked for TMW Systems, DriverTech and McLeod Software.
About 18 months ago, VideoProtects started to develop its own cloud-based video driver safety platform. Nalepka, along with Co-Founder and President John Moscatelli and Chief Technology Officer Gene Emory, developed the platform to be scalable for all types and sizes of businesses that operate fleets.
When development work began, Nalepka said the focus was always to be hardware agnostic by connecting its cloud-based platform with best-in-class IoT devices that have advanced cameras and edge computing that support artificial intelligence (AI), wireless connectivity and other functions.
The cloud-based platform of VideoProtect comes with analytics and workflow tools useful by fleets of any size to manage risky driving behaviors and events. Fleet safety managers can review and score videos of the events from their desktops, and coach drivers in near real time using a smartphone app.
"The idea here is that the closer that you can instruct and coach a driver to when an event happened, the higher the likelihood the fleet has to correct risky driving," he said.
Prior to the acquisition, VideoProtects had forged a relationship with telematics provider Geotab with plans to make the new platform available to Geotab resellers to offer it to fleets as an integrated product offering.
The platform will be using "trigger" events captured by Geotab's device in a vehicle, such as speeding and swerving. Data from these trigger events is immediately sent to Geotab's cloud and through application programming interfaces (APIs) the capture of video from cameras in vehicles happens in real time.
Video captured from camera devices connected to the VideoProtects platform will reside in the Geotab cloud, rather than in a separate server. This model "is a big difference between what other competitors are doing," he said, for "the customer of Geotab to have one single source of data security."
Following the acquisition by J.J. Keller, VideoProtects will continue to focus on the Geotab ecosystem with planned availability for its product coming the second quarter of 2021, he said.
VideoProtects is not the only video platform to be integrated with Geotab, but "we do feel our offering will be more compelling from a pricing, features and benefits" standpoint, said Nalepka.
"The days of overpriced video solutions are coming to an end," he said. "We look at ourselves as the value priced video disrupter."
A number of telematics companies have been interested in acquiring the platform developed by VideoProtects, but "we selected J.J. Keller because they are the name for safety," he said.
J.J. Keller will continue to offer telematics and ELD products through its Encompass Fleet Compliance platform, along with a library of online training courses, managed services and over-the-road CMV driver training products.
When VideoProtects becomes available in the Geotab ecosystem, fleets will be able to overlay video from the platform with other safety and compliance expertise from J. J. Keller.
"VideoProtects aligns with our core purpose of safety," added Rustin Keller, president and CEO of J. J. Keller & Associates. "The technology can recognize and help mitigate risk in situations such as lane departure or fatigue, by providing awareness and therefore an opportunity to improve driving skills.
"VideoProtects' continuous recording will also be used to exonerate drivers and carriers, reducing or even eliminating liability claims and high-cost legal settlements," he added.