Trucking news and briefs for Wednesday, Jan. 12, 2022:
EHS Trucking Enterprises acquired by RoadOne 
EHS Trucking Enterprises has been acquired by RoadOne IntermodaLogistics.
Located in Brownstown, Michigan, EHS is a full-service trucking company serving the Great Lakes Region with a fleet of 170 tractors, 200 drivers and independent contractors as well as 700 trailers. Founded in 1998, EHS provides dedicated point-to-point regional truckload & less-than-truckload services from manufacturers/suppliers to automotive-related assembly plants and/or related distribution centers direct. 
RoadOne IntermodaLogistics, one of the largest intermodal trucking providers in North America, offers port and rail container drayage, terminal operations, dedicated truckload services and transloading, warehousing and distribution solutions nationwide.
Diesel prices back on the rise
After falling by 12.1 cents over the final seven weeks of 2021, diesel prices reversed course during the first full week of 2022 with a 4.4-cent increase, according to the Department of Energy's weekly update.
The U.S.' national average for a gallon of on-highway diesel during the week ending Jan. 10 was $3.657, which is 98.7 cents higher than the same week a year ago.
Diesel prices increased in all but one region across the country, with the most significant increase being seen in the West Coast less California region, where prices jumped 7.5 cents. The lone region to see a decrease last week was the Rocky Mountain region, where prices dropped by 2.1 cents.
California remains home to the nation's most expensive fuel at $4.782 per gallon, followed by the West Coast less California region at $4.002 per gallon.
The cheapest diesel can be found in the Gulf Coast region at $3.384 per gallon, followed by the Midwest region at $3.522 per gallon.
Prices in other regions, according to DOE, are:
New England – $3.627
Central Atlantic – $3.808
Lower Atlantic – $3.547
Rocky Mountain – $3.666
ProMiles' numbers during the same week saw fuel prices increase by 1.2 cents, bringing its national average to $3.51 per gallon.
According to ProMiles' Fuel Surcharge Index, the most expensive diesel can be found in California at $4.651 per gallon, and the cheapest can be found in the Gulf Coast region at $3.306 per gallon.
Noregon brings in Sandeep Kar as Chief Strategy Officer
Noregon announced that Sandeep Kar, a leading commercial vehicle industry thought leader and corporate strategy executive, has joined the company as Chief Strategy Officer.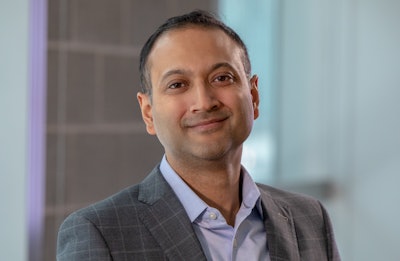 At Noregon, Kar will be responsible for accelerating the company's growth, development and competitive differentiation through strategic initiatives encompassing advanced technologies, econometrics, applications and markets. 
"Digitization enabled by the proliferation of distributed electronics in commercial vehicles is creating new business models in the fleet IoT industry," Kar said. "Commercial vehicle and component manufacturers, owners and operators, vehicle maintenance and service providers, and other stake holding groups are increasingly adopting technologies that reduce TCO and downtime through descriptive, predictive, and prescriptive maintenance of mobile resources."
Most recently, Kar served as Chief Strategy Officer at Fleet Complete where he drove corporate strategy, business development, and marketing with a special focus on establishing the company as a leading connectivity partner of vehicle manufacturers and tier-1 suppliers.
Previously, Kar served as Global Vice President of Automotive and Transportation at Frost & Sullivan, where he led the organization's global team of analysts and consultants in delivering growth acceleration research and advisory services to the global commercial vehicle industry.
Kar serves on the boards and advisory boards of industry associations, as well as several companies in areas ranging from freight tech to fintech, artificial intelligence to autonomous driving, and vehicle electronics to industry media.
Love's plans to add more than 3,000 truck parking spaces this year
Love's Travel Stops plans to open more than 40 locations and add more than 3,000 truck parking spaces in 2022, the company announced Tuesday.
The announcement follows a challenging but successful 2021 in which the company opened 38 new locations, added more than 3,000 truck parking spaces and donated several million dollars to support truck drivers, sick and homeless children, veterans and more.  
Throughout 2022, Love's plans to open more than 20 Love's Truck Care and Speedco locations, continue to enhance its Love's Connect mobile app, expand the Love's-branded product line and more.