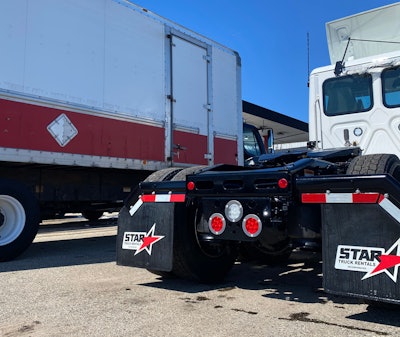 Penske Truck Leasing is acquiring Star Truck Rentals, a more than 150-year-old transportation services company that offers full-service leasing, commercial truck rental, contract maintenance, used truck sales and other services. Terms of the deal announced Wednesday were not disclosed.
Star is Penske's second acquisition this year. The company in March absorbed Kris-Way Truck Leasing, a transportation services company offering full-service leasing, commercial truck rental, contract maintenance and dedicated contract carriage, and its approximately 150 associates and over 900 vehicles from seven locations throughout Maine and New Hampshire.
Star Truck Rentals operates more than 1,900 vehicles from 18 locations throughout Michigan and Indiana and serves a diverse customer base across the food and beverage, manufacturing and consumer goods and services industries. Originally founded in Grand Rapids, Michigan, as Star Baggage Company in the mid-1800s, he company hauled freight via horse-drawn carts to and from Grand Rapids' railway depot.
Brothers Harry, Peter and Andrew Bylenga in 1916 bought the budding freight-handling business and changed the name to Star Transfer Line. In 1946, Star Transfer Line rented its first trucks and changed its name to Star Truck Rentals Incorporated. The company is now in its fifth generation. Prior to its acquisition, Star Truck Rentals was one of the oldest family-owned transportation companies in U.S.
Lauding its "impressive scale in the region" and "excellent reputation," Penske Truck Leasing President Art Vallely said he looked forward to integrating Star into the Penske brand "and leveraging the best both companies have to offer to serve new and existing customers in the region."
"We are excited to join Penske," said Star Truck Rentals President Tom Bylenga. "Penske and Star share a similar culture and approach towards supporting customers and developing associates. Joining with Penske will offer new opportunities for growth across an expanded network."