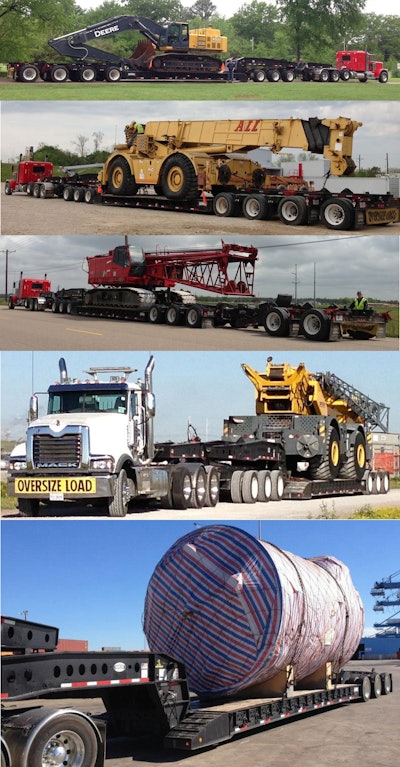 Rogers Brothers' CobraNeck gooseneck trailer features multiple ride heights and now is available with an interchangeable platform and I-beam decks, with the ability to add a drop-side deck.
A bucket pocket and boom trough are built into the platform deck to nestle excavator booms and buckets for increased overhead clearance. A 72-inch gooseneck extender is available for a three-axle jeep dolly.
The rear frame has removable/flip fourth and fifth axles with an air lift on the third axle and a self-equalizing nitro spreader. Depending on the configuration, the trailer is rated at either a 90- or 70-ton capacity.
For more information on Rogers' lowbed trailers, click here. For more details about the company, go to www.rogerstrailers.com.